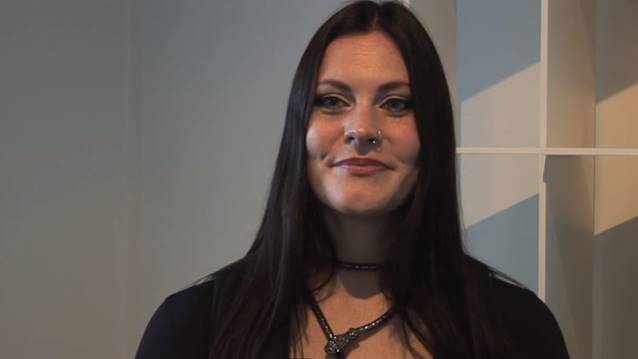 During a recent interview with Swedish BandBond, NIGHTWISH frontwoman Floor Jansen discussed people's fascination with her height.
"I'm taller than most women, and I'm taller — depending on where I am in the world — than most men," Jansen said. "So that became something. I think it's difficult to see, when I'm on stage, how tall I am.
"But if you put me, for example, next to [NIGHTWISH] guitar player [Emppu Vuorinen, who is five feet, three inches tall], then the difference makes it even more fascinating. And more than that, I don't really understand why it really matters, because it's not like I can do much about it anyway. [Laughs]"
Few months ago, Floor told Kerrang! magazine that her height means that her clothes need to be tailor-made: "I am just over six feet tall, and while I am not a giant, I don't really fit into regular clothing. For the stage, I need to have entire outfits made specifically for me so I can be sure that everything is, shall we say, sitting in the right place. It's expensive — but very important."
NIGHTWISH released new album Human. :II: Nature on April 10th via Nuclear Blast.