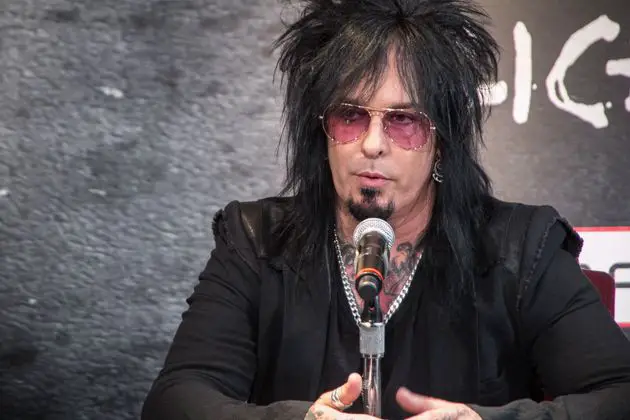 As part of International Overdose Awareness Day on August 31st, MÖTLEY CRÜE and SIXX:A.M. bassist and Premiere Networks host Nikki Sixx dedicated four hours of "Sixx Sense With Nikki Sixx" — America's top syndicated rock radio show — to raise awareness of the U.S. opioid crisis.
Sixx, who detailed his near-fatal drug addiction in the best-selling book "The H*roin Diaries", welcomed several guests for an in-depth discussion about what can be done to alleviate the massive suffering and loss happening across the country due to h*roin and opioid addiction and overdoses.
A three-minute clip from the show, in which Nikki Sixx describes hitting rock bottom, is available below.
The 58-year-old Sixx struggled with substance abuse for years and was even supposedly declared clinically dead after a h*roin overdose in 1987 made his heart stop for two minutes. He has since become actively involved in a recovery "program," which he credits for helping him transform his life and relationships.
Listen below: