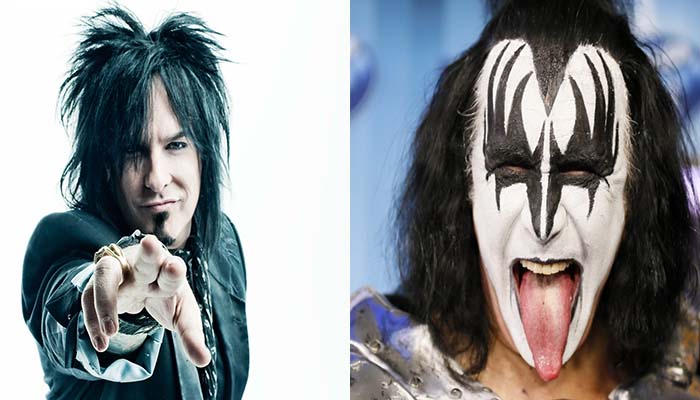 This past week, Simmons received backlash from friends, family and fans after said that Prince, who died last month aged 57, had "killed himself". The MÖTLEY CRÜE and SIXX:A.M. bassist, Nikki Sixx, also slammed Simmons on Twitter, saying his "recent heartless and uneducated remarks about Prince's death shows why he's not my hero anymore or anybody's."
Now, Sixx said on his nationally syndicated radio show "Sixx Sense": "Nothing that Gene Simmons says resonates with me. When you're in Gene's position, you should have a little bit more than a narrow-minded, bullying sense of what's happening on the earth. And he said that if you're depressed, kill yourself. He is pro Trump, he is pro a lot of things that I think are negative."
He continued: "I think that [Gene] is [an] overrated, lucky guy that dresses like a clown. [He] wrote some good songs, [but] hasn't in a long time, and loves to brag about himself.
"I like my heroes to be humble. I like my heroes to have compassion. And I like my heroes to be open to change. I don't like my heroes to be egotistical assholes.
"Gene Simmons, you're no longer my hero."
Prince died on April 21 at his home in Minnesota, but no cause of death has been identified yet. A law enforcement official told the Associated Press that his death was being investigated as a possible drug overdose.