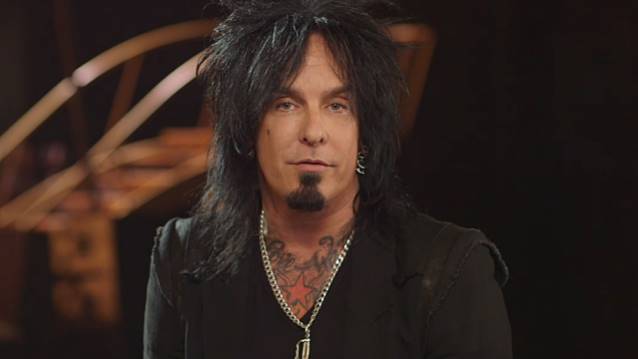 MÖTLEY CRÜE's Nikki Sixx spoke to USA Today about becoming a dad again at 60, even thought he underwent a vasectomy more than a decade ago.
He's expecting a baby girl with his wife Courtney Bingham, whom he married in 2014.
He said: "I was once married to someone named Satan, and I said, 'I'm not going to live the rest of my life in court fighting over child support, so I don't ever want to do this again.
Sixx continued: "I remember thinking, 'I miss those days, I miss being a dad. I didn't have a father, and I always loved being a father. It's an itch I can't scratch. My kids are older, and I have a great relationship with them."
Sixx revealed that he underwent a sperm-retrieval procedure, and he and Bingham used artificial insemination to conceive.
"They just had to take it out of me — that's no party getting your [testicles] cut open," he said. "Getting your [testicles] cut open is like being in MÖTLEY CRÜE in 1987. It's the same feeling. But now she's pregnant, and we're super excited."