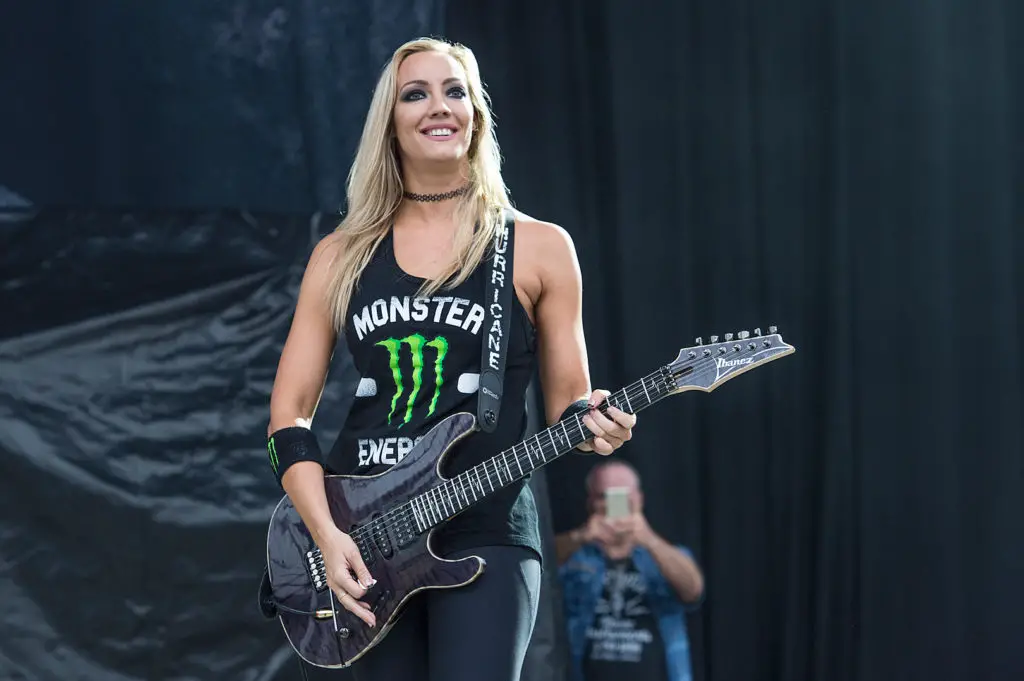 Nita Strauss, the guitarist for the ALICE COOPER band, escaped relatively unscathed after getting by a flying broken cane piece during the legendary rocker's concert last night.
The incident took place during the opening song, "Feed My Frankenstein." At one point, Alice tapped his cane on the stage and a piece of it broke off and ricocheted backwards, hitting Nita on the head.
Nita later took to Instagram to assure fans she is fine and to share a video of the incident.
She wrote: "When I joined the @alicecooper band in 2014, he gave me the same promise he gives all the touring band members: 'You're going to see the world, you're going to get paid, and you're going to get stitches.' He left out 'oh and you may get brained by flying broken cane pieces from the first song'."
 "All in a day's work on an Alice Cooper tour. No real harm done."
In June 2014, Strauss was hired to replace Orianthi as Alice Cooper's touring guitarist and play the remaining 2014 tour dates. She has toured with Alice Cooper ever since.