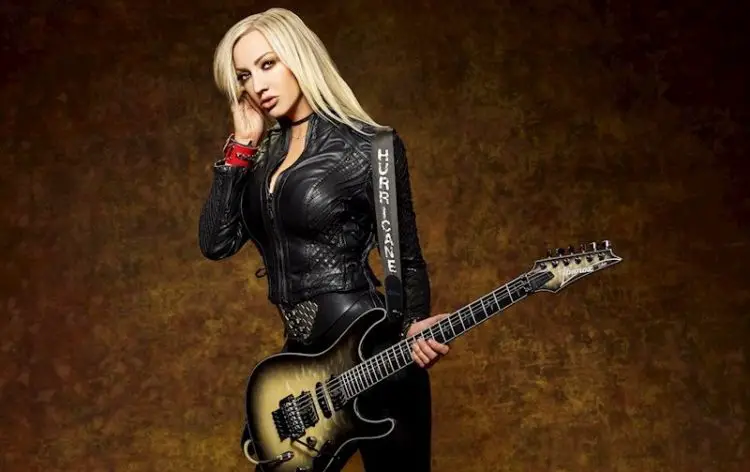 In a new interview on 95.5 KLOS radio station, Alice Cooper guitarist, Nita Strauss, was asked if she is okay with using sexuality to promote her music.
"I think it's important to embrace who you are as a woman, especially in this industry, but in any industry," she responded. ""And I spent a long time trying to figure out where my role was in all that. And I've gone down both sides of the spectrum.
"I've done stuff that I was, like, 'You know what? I feel like I don't need to put myself out there that much.' And then I've gone the opposite direction and, like, 'I need to be more covered up and be taken more seriously and not wear makeup and not feel pretty and wear a men's size large shirt and just go and be known as a guitar player.' And that's not who I am either.
Nita continued: "I think you just have to be true to yourself. I think it's important to be a woman and embrace your femininity. And some women are ready to go out there and be sexy — be a sexy woman out there, badass, doing what you love to do — and there are some that don't wanna embrace that part and don't wanna have that, and that's fine too. I think the most important thing is to be authentic."
Last month, Nita shared "Dead Inside," her first new music since the release of her critically acclaimed debut solo album, 2018's Controlled Chaos. The track is her first-ever solo collaboration with a DISTURBED vocalist, David Draiman.