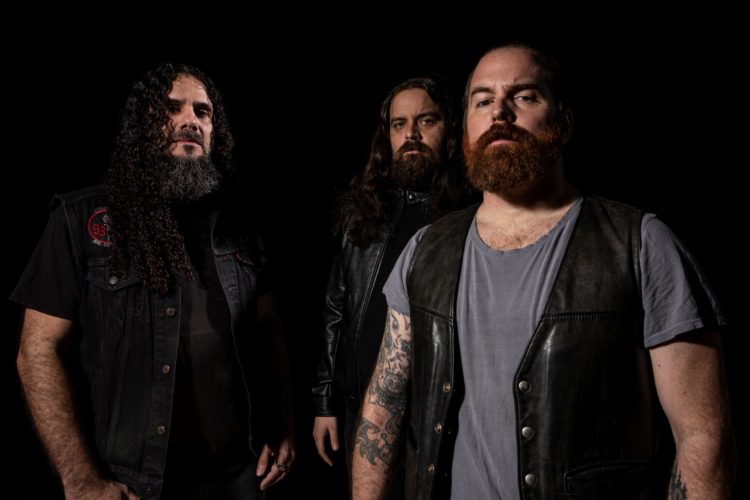 It is in the chaos of destruction that creation begins to thrive; such is the case with "Opus Tierra," the powerful  new full-length album from South Florida's dynamic NIXA. "Opus Tierra" takes the listener through a doomed primeval landscape with shifting vocal harmonies and heaving rhythms, foreboding and lumbering riffs recalling the sound of earth giving way to mountains – mirroring the band's own personal journey of vanquished expectations and building anew what was once familiar.
Recorded by NIXA at their own Skybound Studio, and co-engineered and produced by Kristian Karlsson (Cult of Luna, Pg.Lost), "Opus Tierra" sits comfortably alongside contemporaries like Yob, Pallbearer and Neurosis, yet intones its own melodic ruminations on the nature of man's duality and place in the natural realm. Exploring loss and ordeal, creation and destruction – themes that threatened to consume the whole band in the process – NIXA were reborn as a new beast through fire and grit. It is within this deep lore and passion that NIXA thrive and show their mighty heft.
"We wanted to create something new, abandon all old notions of what we thought the album should sound like, and move away from any and all restrictions – letting these visions flow like lava and corrode any previously held paradigms," says frontman Valentin Mellstrom.
Since their inception, NIXA have shared the stage with bands like Crowbar, High on Fire, Stephen O'Malley, and Jucifer, culling their firm stance in the sphere of heavy music, and ready to step forward into a world of their own creation. In 2018 NIXA signed to War Anthem Records.
Read our review here.