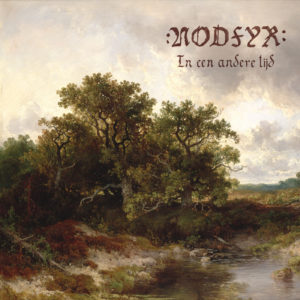 Yeah, it's so great when you noticed that you were right in everything you wrote. A few days ago I wrote a review about a Folk Metal band. I said that besides Extreme Metal bands, Folk Metal is the subgenre that brings us more surprises. And extreme good quality bands. And the best of all, Folk Metal makes bands research new (old) sonorities. History has always been a master theme to Metal bands, but the way the use History in folk metal is much more desirable. Of course, for the way I think History.
In Folk Metal bands the package is complete. It's not only the music, it's the language, the stories, the instruments. In this globalized world we live in, Folk Metal is a fresh starter for nationalism, in the good sense, of course. Not the stupid xenophobic pride, but the praise to lost traditions every people has. The praise to the ancestrals. The people that came before us. There's no such thing as spontaneous generation. We all have roots. Folk Metal explores them well. And also, brings us memorable songs.
:NODFYR: with "In Een Andere Tijd" raise the glasses with an almost doom piece, but with more than doom. "In Een Andere Tijd" is bright. The instrumentals shine. Vocals are gloomy, but listen how well they fit in songs. Ah, by the way, there are only two of them. Such a pity! The title track, "In Een Andere Tijd," has a doom atmosphere in the beginning. But it gets harder. The guitar riff is mesmerizing, thrilling. The guitar solo in the intro is so cool. Fits perfectly. And then comes the voice. Epic and strong. "In Een Andere Tijd" seems to have been done to be an anthem. The guitar phrases are catchy. The violin takes us to the world of pagan myths :NODFYR: want us to be. The last solo in "In Een Andere Tijd" is so simple that it touches us.
Second track, "Ode aan de Ijssel," is pretty different from "In Een Andere Tijd." The orchestral parts are more present. It begins with a piano, and then goes into a deceptive cadence. One may think it will be a balad. But it's not. "Ode aan de Ijssel" is a ode to the pagan gods. It is a song to praise the ancestrals. The vocals pass that feeling very well. Technically perfect. The dark and deep voice gives all the feelings :NODFYR: want us to feel. It's something like feeling you are wandering through northern european forests. Snow is falling hard in your face. Then you get into a warm wood cabin. Drink hidromel with the company of a nice lady. That's it.
By the way, "nodfyr" is one of the oldest word in proto-dutch.
Track Listing:
In Een Andere Tijd
Ode aan de Ijssel
:NODFYR: "In Een Andere Tijd" is already available via Ván Records.
Watch "In Een Andere Tijd" official video here: