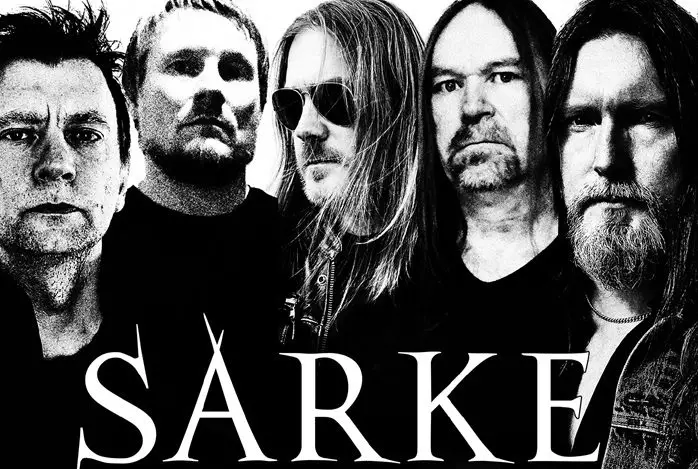 Pioneering extreme Norwegian metal act SARKE have announced their long awaited 7th full-length album, Allsighr. The album will be released November 5 on CD, digital, and gatefold vinyl formats via Soulseller Records.
The band has now released second single, "Beheading Of The Circus Director," which can be heard below.
"Beheading Of The Circus Director" is as powerful as it is melodic. The swaggering riffs, melodic keyboard lines combined with the grim vocals of Nocturno Culto makes this one a true rocking metal experience in northern spirit!
On Allsighr, SARKE continue to exploit their unusual mix of 70`s rock, 80`s speed metal and 90`s black metal, resulting in an album full of heavy-rocking and groovy metal while not forgetting the unique psychedelic, doomy and dwelling passages. A monster of an album by a beast of a line-up!
Allsighr was recorded by Børge Finstad and Kevin Kleiven at Top Room Studios, mixed by Lars Erik Westby at H-10 productions and mastered by Thomas Eberger at Stockholm Mastering. The artwork was created by Kjell Åge Meland.
Allsighr track listing:
Bleak Reflections
Grim Awakening
Funeral Fire
Allsighr
Beheading Of The Circus Director
Through The Thorns
Glacial Casket
Sleep In Fear
The Reverberation of The Lost
Imprisoned