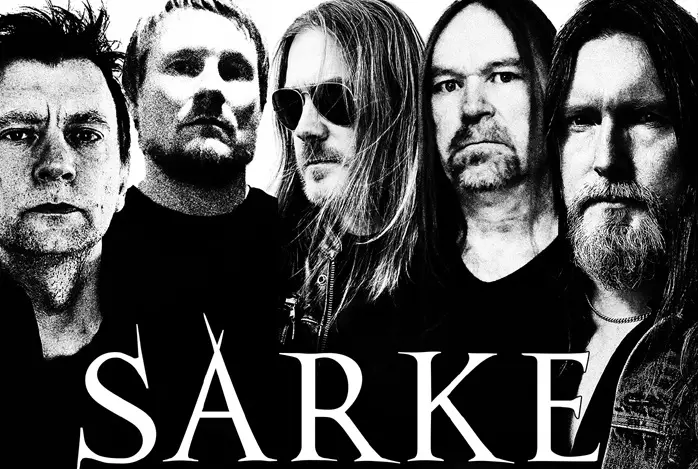 Pioneering extreme Norwegian metal act SARKE have announced their long awaited 7th full-length album, Allsighr. The album will be released November 5 on CD, digital, and gatefold vinyl formats via Soulseller Records.
The forthcoming album's first single, "Bleak Reflections," can be heard below. Recorded during the cold Norwegian winter of 2020-2021, "Bleak Reflections" perfectly resembles its title. The progressive riffing and use of keyboards combined with the raw and mighty vocals of DARKTHRONE's Nocturno Culto make this album-opening track a varied first single that stands as a rock!
On Allsighr, SARKE continue to exploit their unusual mix of 70`s rock, 80`s speed metal and 90`s black metal, resulting in an album full of heavy-rocking and groovy metal while not forgetting the unique psychedelic, doomy and dwelling passages. A monster of an album by a beast of a line-up!
Allsighr was recorded by Børge Finstad and Kevin Kleiven at Top Room Studios, mixed by Lars Erik Westby at H-10 productions and mastered by Thomas Eberger at Stockholm Mastering. The artwork was created by Kjell Åge Meland.
Allsighr track listing:
Bleak Reflections
Grim Awakening
Funeral Fire
Allsighr
Beheading Of The Circus Director
Through The Thorns
Glacial Casket
Sleep In Fear
The Reverberation of The Lost
Imprisoned