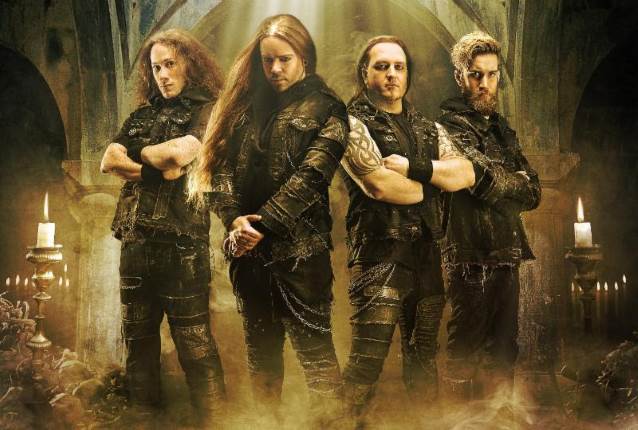 Epic Melodic Death Metallers NOTHGARD have just released their 3rd video clip in support of their upcoming new album Malady X which is due next week Friday (Oct. 26)! You can watch the video for "Fall Of An Empire" below.
Bandleader Dom R. Crey about "Fall Of An Empire": "Finally the time has come and we can share the third single with you. 'Fall of an Empire' was a real challenge for us, but it was worth it. We flew specially to Rome and shot there in an absolutely brilliant location, a sulfur desert, and simply wanted to breathe life into the intention of the lyrics and to do justice to them. 'Fall of an Empire' is symbolic of many things that concern us. Packed in a thriller-like story with great actors, a video you should not miss out on!"
NOTHGARD have recorded Malady X at the bands own Def-Creation and & Southern Deathcult studios and called the renowned Jens Bogren (Amon Amarth, Arch Enemy, Kreator, Opeth, a.o.) for mastering duties. The result is an album full of melodic yet epic melodic death metal anthems!
'Malady X' track listing:
1. Voyage To Decay (Intro)
2. Malady X
3. Shades Of War
4. Guardians Of Sanity
5. Epitaph
6. Deamonium I
7. Serpent Hollow
8. Devil Will Know
9. Fall Of An Empire
10. Herald Of Death
11. Black Horizon
12. Eye For An Eye (ltd. Digi-CD bonus)
13. Ninja (ltd. Digi-CD bonus)