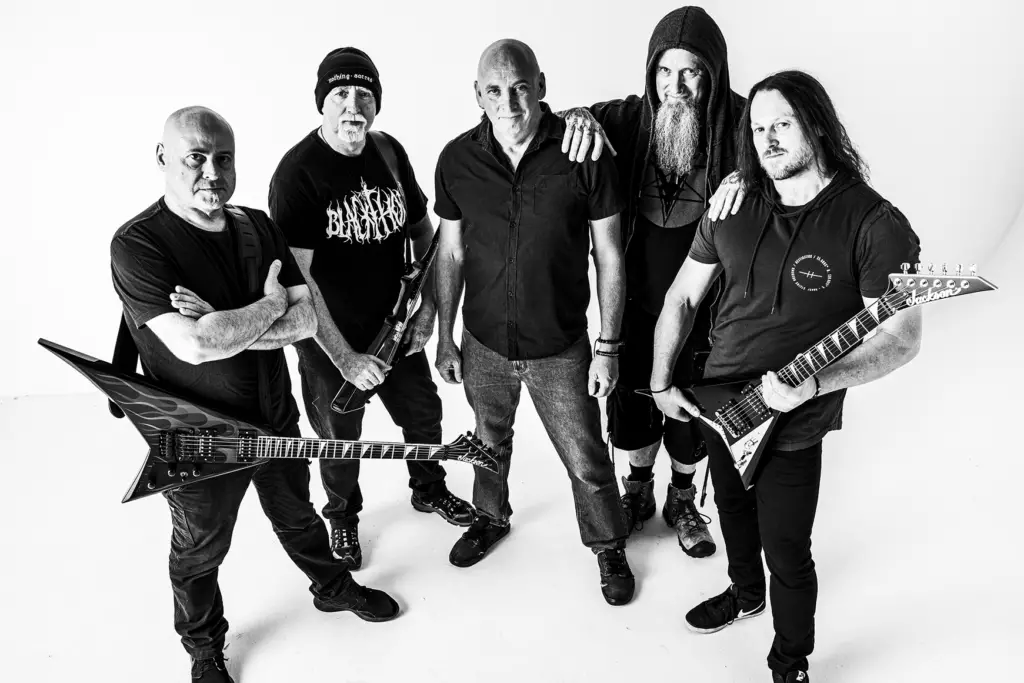 Aussie 80's Thrashers NOTHING SACRED have released a music video for their new single "Final Crime", taken from their upcoming new album No Gods, which is due to be released July 16, 2021 via Rockshots Records. Make sure to check out the new music video below.
The band comments:
"This is one of the two tracks we'd chosen for the No Gods album from our archives that we'd written many moons ago. I saw acid rain and smog, you saw the sunset and a rainbow. There's no tomorrow just a blank, you've only got yourself to thank. Don't tell me that you never knew, you thought that hope would pull you through. I think those are our favorite lines from Mick Burnham. There's nothing like stupid people doing nothing till it's too late. Though this is one of our favorite tracks for some reason, it was never properly recorded and released. Here she is in all her glory, enjoy!"
The band spent most of 2019 and 2020 writing and recording, what is now to be their first full length in over 30 years. Entitled No Gods, the record is the NOTHING SACRED's resurrection to the thrash world. With a wealth of experience, a bucket load of riffs, and a renewed energy for one of Australia's longest-running metal bands. 
The band adds:
"We think our return with this new album will be received well. We've made a conscious effort to not be one-dimensional. We picked a cross-section of tracks we thought would make the album interesting. Though eight of the tracks are brand new, we decided to add two tracks 'Final Crime' and 'Oracle' we wrote for our 2nd album in the late 80's, but never released."
No Gods Track Listing:
1. Final Crime
2. Virus
3. Cold Black
4. First World Problems
5. Killing You
6. False Prophets
7. Ice
8. Cult
9. Oracle
10. Stoner