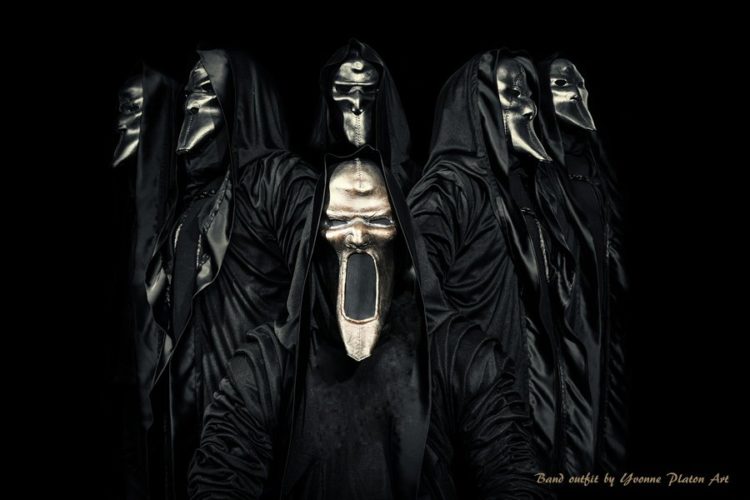 Gothenburg's atmospheric Death/Black act, NOX VORAGO, who just recently announced their new guitarist, Magnus Dahlin (also known as live drummer of SNOWY SHAW) – have issued a recap their successful Japan tour with ELECTRIC WIZARD, DARK FUNERAL and NAGLFAR. The both Tokyo shows were sold-out!
Stated the band: "NOX VORAGO had an amazing time and would like to thank Dark Funeral, Naglfar, Electric Wizard, Church of Misery Official, Ethereal Sin, Alpha Omega Management, Evoken de Valhall Production, the Japanese crowd and all others involved in making this one of the best tours the band has experienced."
Watch the Japan tour documentary video below.
Formed in 2006, Gothenburg's atmospheric Death/Black act NOX VORAGO's goal has always been, and always will be to create something inspired by the entire width of the metal scene, thus incorporating the elements they like into their music and creating a well-written chaos without confines. NOX VORAGO released their new full-length album "Al Chem" on February 26th, 2017.