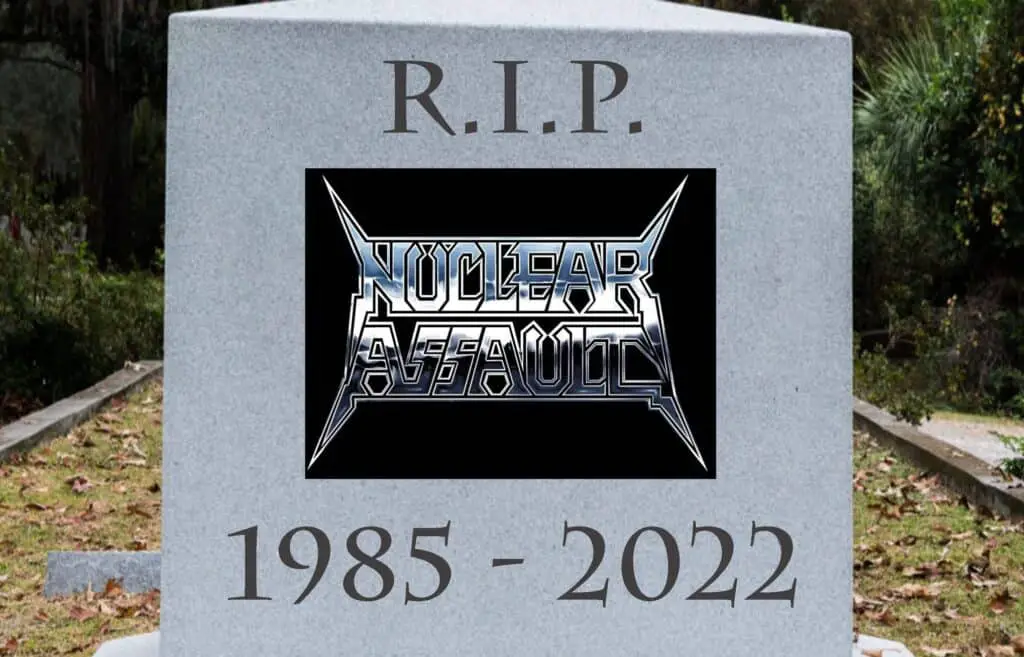 ***UPDATE: The band has since taken the post from social media and status of the band remains unclear at this point. ***
Legendary thrash metallers NUCLEAR ASSAULT have announced the end their activities earlier today (November 20).
The band announced their break-up on social media, with a photo of a tombstone that reads "RIP Nuclear Assault 1985-2022".
NUCLEAR ASSAULT is an American thrash metal band from New York City. They were one of the first bands in the genre to emerge from the East Coast, along with OVERKILL, WHIPLASH, TOXIK, CARNIVORE and ANTHRAX.
NUCLEAR ASSAULT released five full-length albums and toured relentlessly throughout the 1980s and early 1990s, and broke up in 1995. The band reunited briefly in 1997 and then permanently in 2002.