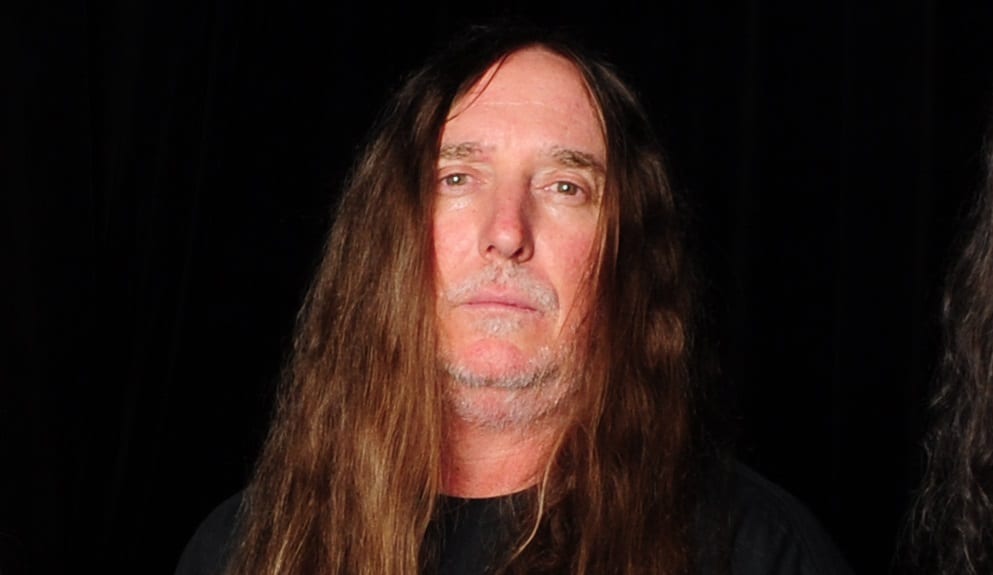 On a recent "Talk Toomey" podcast, vocalist John Tardy of Florida death metallers OBITUARY talked about the incredible experience they had as opening act for SLAYER on their European tour with LAMB OF GOD and ANTHRAX in 2018.
"I'll tell you what: thirty years ago, I would not wanna have opened for SLAYER. [Laughs] 'Cause if you remember, at those SLAYER shows, those SLAYER fans wanted no part of any band," Tardy said. "I didn't care who you were, all you heard were 'SLAYER' chants the whole time. But we did get invited. And it was the last time we were in Europe. And we did the SLAYER tour with them. And that was awesome.
"Those guys were super cool," he continued. "Their crew was way nicer than they needed to be to us. And we had their stage manager come up to us, and he was, like, 'I've never seen arenas near full when the first band was going on.' And that was awesome, like I said.
"That was a really fun tour too — with LAMB OF GOD. I love those guys; I get along great with those. And to hit that bucket list and get to play with SLAYER, that was awesome. 'Cause time was running out. We saw that SLAYER was getting ready to wrap things up [and retire from touring], so we were really glad to get that phone call also… I sat out front and watched SLAYER every night of that tour. No doubt."
OBITUARY released its new studio album, Dying Of Everything, on January 13 via Relapse Records.
Dying Of Everything destroys in the time-honored tradition of early OBITUARY classics Slowly We Rot and Cause Of Death, while maintaining the killer studio sound that the band has been perfecting in their own studio since 2007's monstrous Xecutioner's Return.
SLAYER played its final show of their farewell tour in November 2019 at the Forum in Los Angeles. One day later, Kerry King's wife, Ayesha King, said that there is "not a chance in hell" that the thrash metal icons will reunite for more shows.