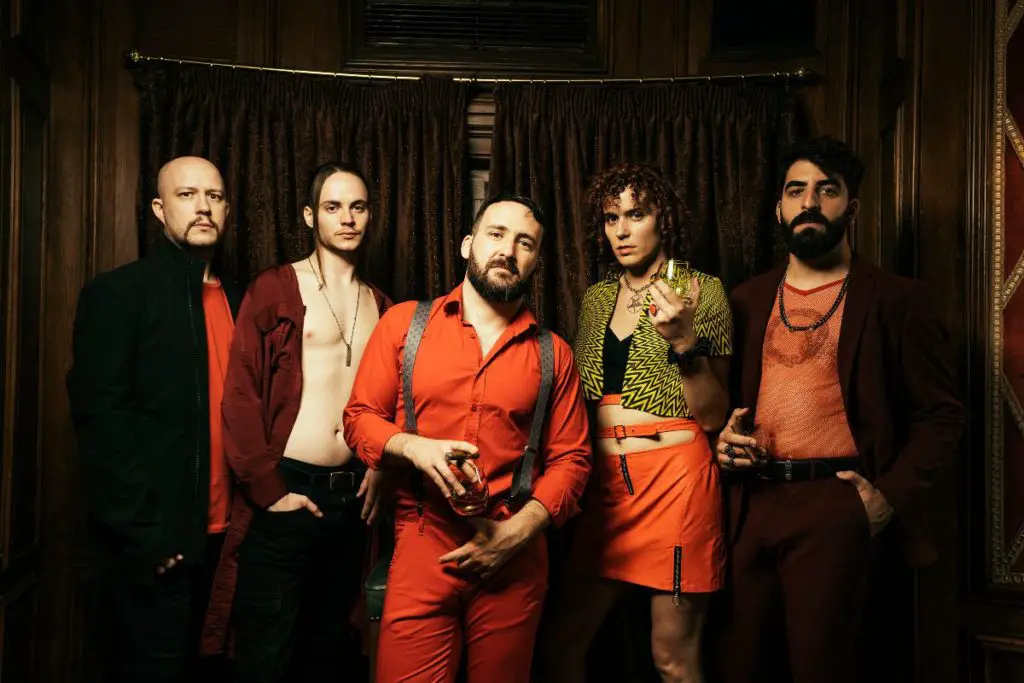 OBSIDIAN KINGDOM have released their live performance video for the track "Womb Of Wire", which was part of the band's exclusive premiere during the Roadburn Redux Festival, which took place last weekend (online). 
Make sure to check out the new live video for "Womb Of Wire" below.
The band comments: "'Meat Machine' didn't always sound like you hear it today. Irene's departure from the band before the album came out meant that we had to re-write a lot of finished songs in a rush if we ever wanted to play them again in front of a live audience. Nevertheless, last December we had the privilege to have her onstage with us, so now you have the chance to enjoy 'Womb Of Wire' just like it was meant to be before we parted ways. This song was actually her idea from the start, so it is only fair that you hear it from her lips."
OBSIDIAN KINGDOM have previously announced a new European tour, together with ENSLAVED. A full list of confirmed shows can be found below. 
OBSIDIAN KINGDOM
+ Enslaved +Intronaut +Crown
13 Feb 22 Berlin (DE) Hole 44
14 Feb 22 Utrecht (NL) De Helling
16 Feb 22 Birmingham (UK) O2 Institute 2
17 Feb 22 Glasgow (UK) Classic Grand
18 Feb 22 Leeds (UK) Brudenell Social Club
19 Feb 22 London (UK) 229
21 Feb 22 Paris (FR) La Machine Du Moulin Rouge
22 Feb 22 Toulouse (FR) Le Metronum
23 Feb 22 Madrid (ES) Caracol
24 Feb 22 Barcelona (ES) Boveda
25 Feb 22 Lyon (FR) CCO
26 Feb 22 Aarau (CH) Kiff
28 Feb 22 Munich (DE) Backstage
01 Mar 22 Stuttgart (DE) Wizemann
02 Mar 22 Cologne (DE) Luxor
03 Mar 22 Frankfurt (DE) Das Bett
04 Mar 22 Hamburg (DE) Uebel & Gefarlich
05 Mar 22 Leipzig (DE) Hellraiser