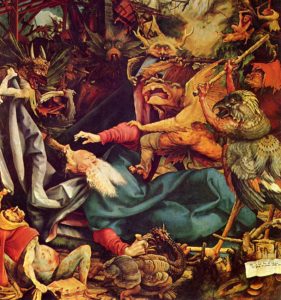 If I were writing this review, uh, let's say, forty years ago, I'd write that Ole English are a great heavy rock band with strong influences of Black Sabbath, Mountain, Ten Years After, a bit of Led Zeppelin and others that made the heavy blues turn into heavy rock and then Heavy Metal. But times change so do labels. Now the term is stoner rock or stoner Metal. Okay, let's agree that Stoner Metal is a kind of heavy rock with modern influences most likely grunge and Old School Heavy Metal. Well, there are some slight traces of those in Ole English self-titled debut album. On the other hand, if one pays close attention to 1970s bands that played heavy rock, it's possible to find some touches of what would be called Heavy Metal. In fact, shoegazed songs with lots of distortion and acid vocals are not that new.
Ok, then, let's talk about Ole English self-titled album, shall we? There are five tracks in "Ole English" that catch flawlessly the spirit of the time they are inspired in. Technically, Ole English emulated perfectly the music it was done back then using guitar phrased riffing based on pentatonic scales. "Ole English" kicks off with "Paladin" which turns to be a great invitation card to the album due to its middle tempo cadence and interesting guitar phrasing and drum pounding with some inspired moments as the mood the guitar solo creates during the final second minute. "Ole English" has two peculiar and distinguished moments which are the middle tempo cadence songs as "Paladin," "Old Man," and "Heel" this one a bit faster, to slow down completely in songs as "Holy Roller," which is instrumental, and "Visions of Ghana," not coincidentally the ones with more than six minutes and a strong blues accent. Some may call them Doom if it is to use the modern term, but I'd rather stay with heavy blues due to the technique used which is strongly inspired on the blues.
I am very suspicious to say about Ole English since I like very much and miss this kind of music. I love the sound of fuzzy guitars and prominent basses following themes as Ole English do here. If you want my opinion, it is a great album. If you don't, well, go listen to Rihana… hahahahaha
Ole English "Ole English" was released on August 23rd – almost!
Track Listing:
Paladin
Old Man
Heel
Visions of Ghana
Holy Roller
Watch "Old Man" alive video here: