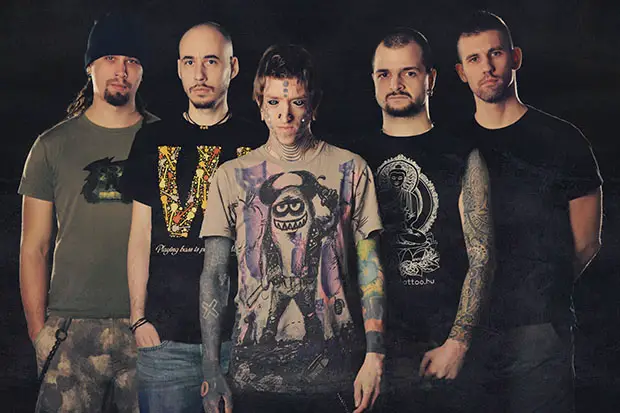 The extreme groove metal band OMEGA DIATRIBE won some studio time at Supersize Records when they performed at the 2015 Wacken metal battle. With this studio time, they have recorded their brand new single "Contrist". This is the first song where you can hear their new drummer Tommy Kiss.
Their first album was played by David Metzger which debuted in 2013 while Abstract Ritual debuted in 2015, was with session drummer Kevin Talley (also SUFFOCATION/ex-SIX FEET UNDER/ CHIMAIRA/ MISERY INDEX). Contrist was partly recorded in at the bands 515 Studio, where with the lead of Hajer Gergo, the guitars, vocals and bass were recorded. The Drums were recorded at SuperSize Recordings with the help of Attila Horvath (SUBSCRIBE). You can check out the new song below.
The band also presents an exclusive cover of SLIPKNOT's "People =Shit".