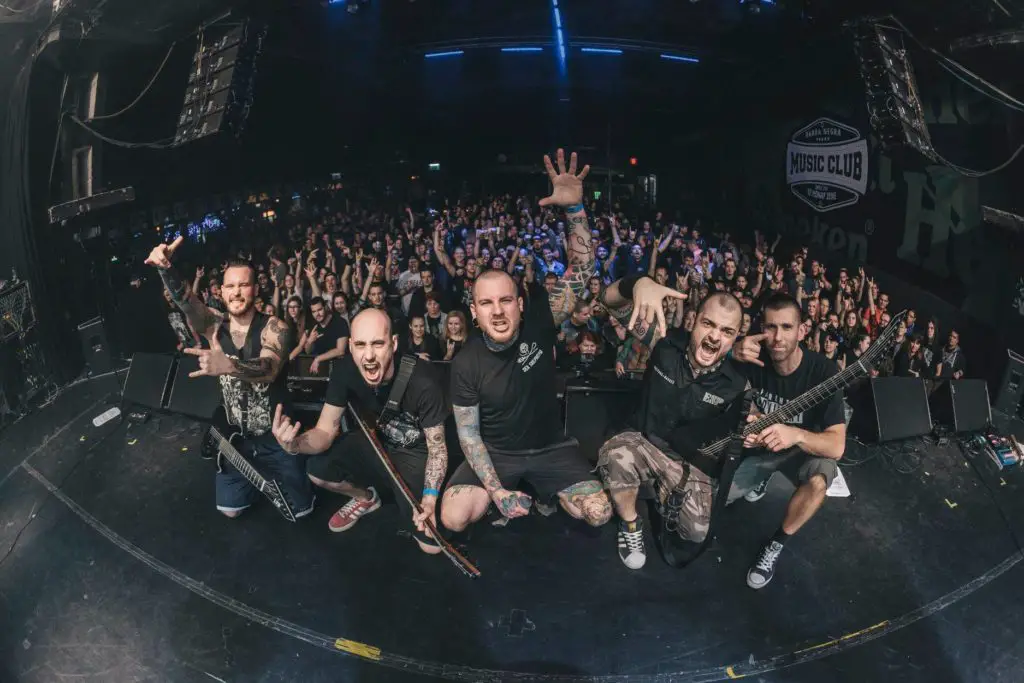 Hungarian extreme groove metallers OMEGA DIATRIBE have released a brand new music video for their latest record's title track which has been shot in Budapest at Rise Above The Sky Tour 2019.
Trinity has been released last year by Metal Scrap Records and mixed and mastered by the legendary Tue Madsen at Antfarm Studios which led the band to win 'The best studio production of 2018' by the Hungarian Metal Awards.
The band also won the 'Best live band in 2018' which reflects about their intense live shows all over Europe.
Catch OMEGA DIATRIBE at summer on their festival tour:
2019.07.02 – Dürert Kert, Budapest, HU /supporting Whitechapel & Misery Index
2019.07.04 – GoatHell Festival, Pula, HR
2019.07.06 – Flex Festival, Oradea, RO
2019.07.13 – Rockmaraton Festival, Dunaújváros, HU 
2019.07.18 – Sportalshow Festival, Esztergom, HU
2019.07.19 – Agressive Music Festival, Pohori, CZ
2019.08.03 – Rockstadt Extreme Festival, RO
2019.08.18 – Abaliget Progressive Camp Festival, HU
2019.08.19 – Fekete Zaj Festival, Mátra, HU
2019.08.24 – Fezen Festival, Székesfehérvár, HU
2019.08.31 – Nyárzáró Fesztivál, Paks, HU