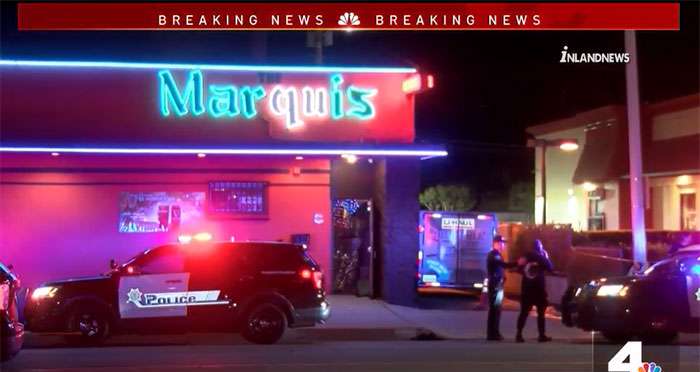 One person was killed and four others were injured this past weekend when a gunman opened fire during a death metal performance in California, NBC Los Angeles reported.
The shooting took place at around 9:30 p.m. on Saturday, April 24 at the Marquis Lounge in San Bernardino, reportedly while Los Angeles death metal group CRAWLING THROUGH TARTARUS were performing. Band vocalist Matt Holzboog was allegedly one of those wounded and subsequently underwent surgery.
CBS Los Angeles reported that 32-year-old James Vincent Dickson was pronounced dead at the scene.
The investigation into the shooting remains under investigation, and no suspect or motive information was available.