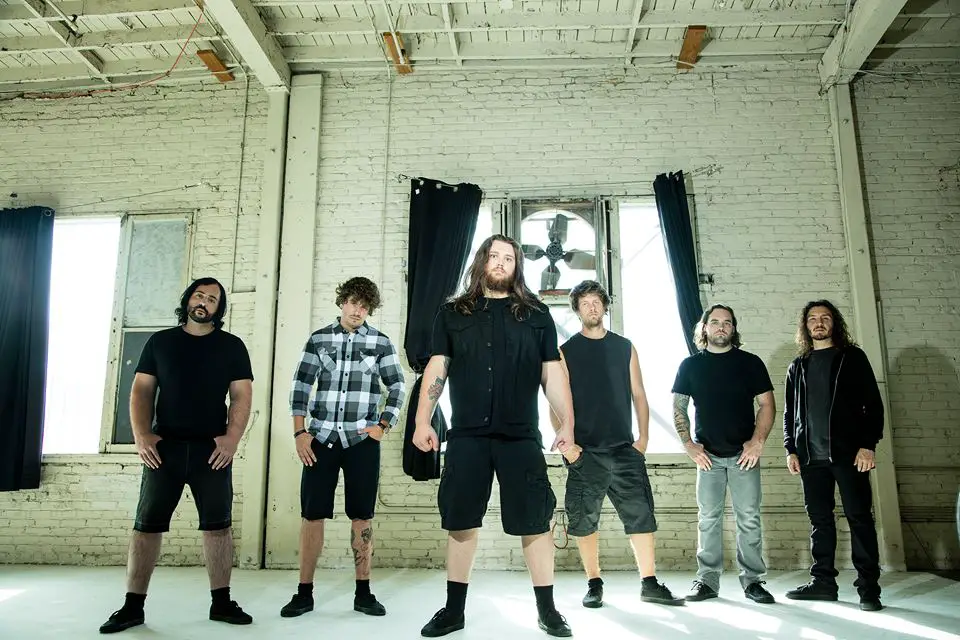 2016 was a breakout year for progressive metal band ONI, who proved their lasting prowess with the release of their debut album "Ironshore", toured with heavy metal greats such as Max & Iggor Cavalera and Children of Bodom, and tore up the stage at Ozzfest Meets Knotfest with Randy Blythe of Lamb Of God. After capping the year with Top 10 "Album of the Year" nods from the likes of Metal Injection, Metal Insider and others, Oni is returning with a new music video for one of their most ferocious, groovy tracks, "The Only Cure" – featuring guest vocals from none other than Randy Blythe himself.
The music video, directed and edited by Abraham Roofeh, doubles as a petrifying, serial killer-themed horror film – rapidly cutting to scenes of Oni and Blythe setting the soundtrack. You can watch "The Only Cure" below.
Jake Oni tells Billboard: "['The Only Cure'] is one of the stronger songs on the album. It's a good representation of our current sound and where we will be going."
Guest vocalist Randy Blythe from LAMB OF GOD adds: "What a super creepy video! Horror fans will love it – the production is Hollywood film-quality. It looks like something out of a 'SAW' or 'Hostel' movie. I had a lot of fun with the ONI guys recording this track, and it's cool to see the music set to such dramatic scenery. Nightmares…"
With their influences rooted in progressive metal, ONI's sound can be compared to the genre's heavy hitters – The Human Abstract, Protest The Hero and Between The Buried And Me – yet they remain truly unique. With Jake Oni handling vocal duties, Martin Andres and Brandon White on guitar, Chase Bryant on bass and Joe Greulich on drums, they are also perhaps the first metal band to feature a xylosynth player, Johnny D, which adds an intriguing dynamic to the nine tracks found on "Ironshore". Produced by Josh Wilbur (Lamb Of God, Gojira), the album takes listeners on an absorbing ride that provides ample opportunity for head-banging, singing along and deep introspection. You can purchase "Ironshore" here.