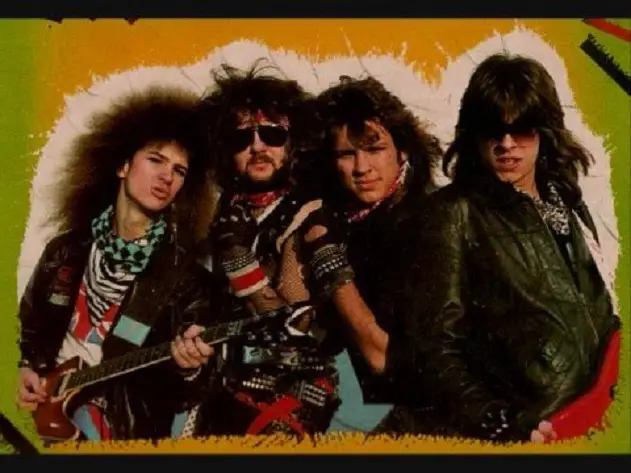 In a recent appearance on the Full in Bloom Podcast, original PANTERA singer Terry Glaze looked back on his time in the band, discussing internal relationships, Rex Brown's 2013 book Official Truth 101 Proof, and lot more.
Glaze performed on the first three PANTERA records, 1983's Metal Magic, 1984's Projects in the Jungle, and 1985's I Am the Night.
He said about Brown's book:
"I roomed with Vince [Vinnie Paul, drums] the whole time I was in PANTERA, and Rex and [Dimebag] Darrell roomed together. When I read [the book], I just couldn't believe how harsh Rex was on Vinnie because of all of the family… I mean, we were just a family, all the history we've been together, I just couldn't imagine he could do that. Even if you felt that way, I couldn't imagine doing it out in public."
On why he left the band, Glaze said: "The reason I left is – the four of us, plus Vince and Darell's father, we all voted and the Abbotts, the three of them, never split their vote. And so, it didn't matter what I wanted to do, the Abbotts, they made the decision.
"And eventually, I just thought, 'I don't like what's going on.' So that's why I left," he continued. "And I'll just tell you this: I loved playing in that band, and we were good.
"It wasn't the two hours on stage, it was the other 22 hours of the day when we wanted to kill each other, which is typical for artists. I loved the music, I had no problem with it, it was just getting along when we weren't on stage."
When asked if he remembers conversation he had with the band when he quit, Glaze responded: "Well, the other problem with PANTERA was: I gave them the right notice, and that was not good because as the last couple of days came up… I guess I was hoping that we would work it out, but they were not interested in working it out.
"And as it got closer and closer to my last day, it became colder and colder, and so: the last gig got done, I loaded my truck and left. It was really weird," he added.
"I just thought we would all come together and try to work it out, but that's not the way it went down. I loved the band, I would say I gave them, probably two weeks [of notice]."