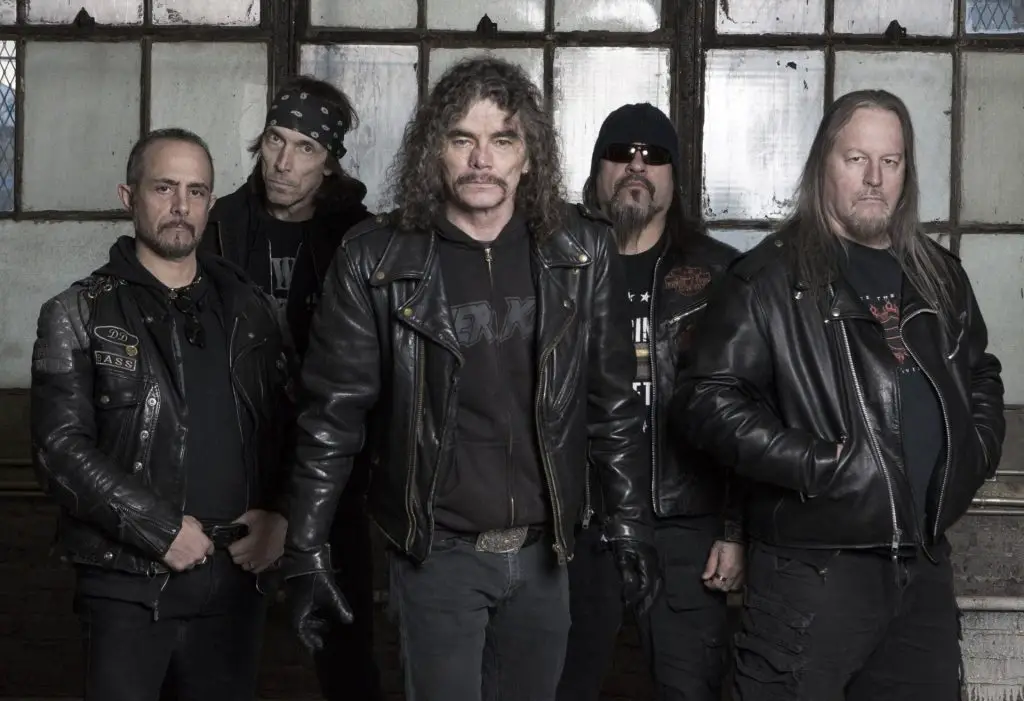 OVERKILL drummer Jason Bittner has confirmed that he and his bandmates are unaware of any plans for a proposed tour taking place next year called "Battle Of The Titans", also featuring TESTAMENT, DEATH ANGEL and SUICIDAL TENDENCIES.
When asked on Facebook if there was any truth to rumors of this tour, Bitter replied, "Nope, not that my band knows of."
News spread online a couple days ago that the "Battle Of The Titans" tour would be co-headlined by OVERKILL and TESTAMENT, and supported by DEATH ANGEL, SUICIDAL TENDENCIES and a third special guest yet to be revealed. The tour was also reportedly scheduled to take place in early-to-mid-2019 to coincide with new albums by these four bands.
Rumors have been floating around for several months that TESTAMENT will be part of a reboot of the "Clash Of The Titans" tour next year with SLAYER, MEGADETH and SEPULTURA. Although no time frame for this tour has been announced, it will reportedly serve as a conclusion of SLAYER's final tour, which is expected to end either next year or 2020.