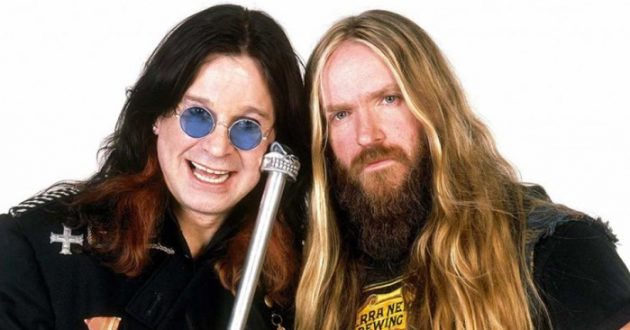 Ozzy Osbourne and his guitarist Zakk Wylde helped Canadian man whose CD collection was stolen out of his car while he was making a pizza delivery.
According to CBC News, Josh Cook of St. John's, New Brunswick was inside an apartment complex delivering the pizza when he heard his engine rev and ran outside to see his car speed off, with a large collection of music inside.
The car was later returned to the same location, irreparably damaged and missing Cook's  hard rock and metal CDs — all except one disc by Wylde's band BLACK LABEL SOCIETY. Somehow Wylde's son heard what happened and within a few days, an enormous box of BLACK LABEL SOCIETY swag arrived on Cook's doorstep.
That was followed a few days later by a box containing Ozzy Osbourne T-shirts, a signed photo and a complete discography of Ozzy's work, including all his solo CDs and his catalog with BLACK SABBATH.
Cook said: "These guys, they don't know who I am, but they set me up with all this stuff. It's amazing."