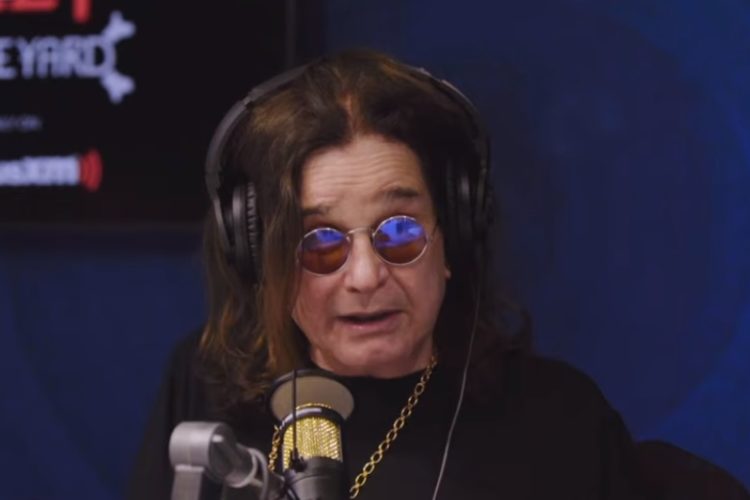 In a new interview with Los Angeles Daily News, Ozzy Osbourne says that he will always be remembered for his infamous bat-biting incident.
When asked how he wants to be remembered, Ozzy replied: "It's not the way I want to be remembered [but] I know I'll be the man that bit the head off the bat.
"That will be my epitaph. It won't be, 'Here lies Ozzy Osbourne … he did a bit of good …' It's going to be 'The bat-biting lunatic,' which … I don't care."
In a 2008 interview with Classic Rock, Ozzy revealed that he first thought the bat is a toy: "It must have been stunned by the lights or something because it just froze and I thought it was a toy. I just put it in my mouth. Then its wings started flapping and I got such a shock. I tried to pull it out too quickly and its head came off."
Ozzy released his new solo album, Ordinary Man, on February 21st.
Ordinary Man was preceded by a trio of new Ozzy classics. Epic rocker and first single "Under The Graveyard" tallied over 15 million streams and 5.3 million YouTube views on the music video. Premiered just last month, the title track and cinematic ballad "Ordinary Man" [feat. Elton John] eclipsed 7 million streams. Meanwhile, the metallic burner "Straight To Hell" [feat. Slash] scored 6.9 million streams and 4.2 million YouTube views on the music video.
Ordinary Man marks Osbourne's first new solo music in almost 10 years. Recorded in Los Angeles, the album features producer Andrew Watt on guitars, Duff McKagan (GUNS N' ROSES) on bass and Chad Smith (RED HOT CHILI PEPPERS) on drums. Beyond the core band, Ordinary Man, features a who's-who of Ozzy friends and collaborators including Elton John, Slash, Post Malone, and Tom Morello.