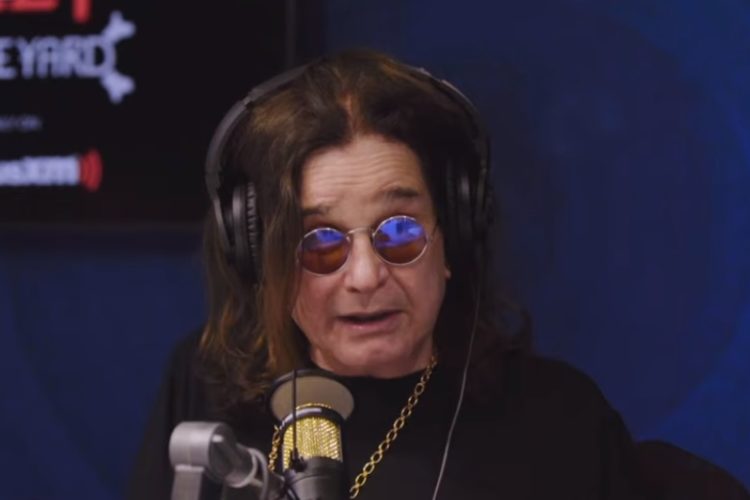 In a new interview with The Sun, Ozzy Osbourne talked about the health struggles he recently went through that he is still recovering from.
"I'm in unbelievable pain 24/7… I remember it [the fall that caused the injury] like it was yesterday," Ozzy said. "I was lying there as clearly and as calmly as anything, thinking, 'Well, Ozzy, you've f*cking done it now.'
"I have to take all these painkillers but I'm dying for all the opiate stuff I can't have. The nurse keeps my medication so I don't take anything apart from what they give me. I have to be helped to change, to have a bath… it's just f*cking awkward, you know?
"If I had a choice between the Parkinson's and the f*cking neck, I'd go for the Parkinson's. I've been laid up for a year now. First I had an infection in my hand – that pulled me off the road – then I got pneumonia, then I had the fall, then I had surgery and here I am today. It's driving me nuts."
Speaking on a recent tour cancellation, Ozzy said: "I had to pull out because I might only be able to do a couple of shows. I'll go out there when I'm ready and I'm not ready yet.
"The recovery has been so godd*mn slow," he added. "I've never been this laid up in my life and, believe me, I've done some stupid things. I've recovered from alcoholism, drug addiction, all of the above. Then I tripped over, and that's it."
Today, Ozzy Osbourne releases his first new solo album in 10 years. Ordinary Man has been preceded by the release of two singles, the No. 1 rock track "Under The Graveyard", which was followed by "Straight To Hell" featuring GUNS N' ROSES guitarist Slash.
Ordinary Man track listing:
1. Straight To Hell (feat. Slash)
2. All My Life
3. Goodbye
4. Ordinary Man (feat. Elton John)
5. Under The Graveyard
6. Eat Me
7. Today Is The End
8. Scary Little Green Men
9. Holy For Tonight
10. It's A Raid (feat. Post Malone)
11. Take What You Want (Post Malone feat. Ozzy Osbourne and Travis Scott)