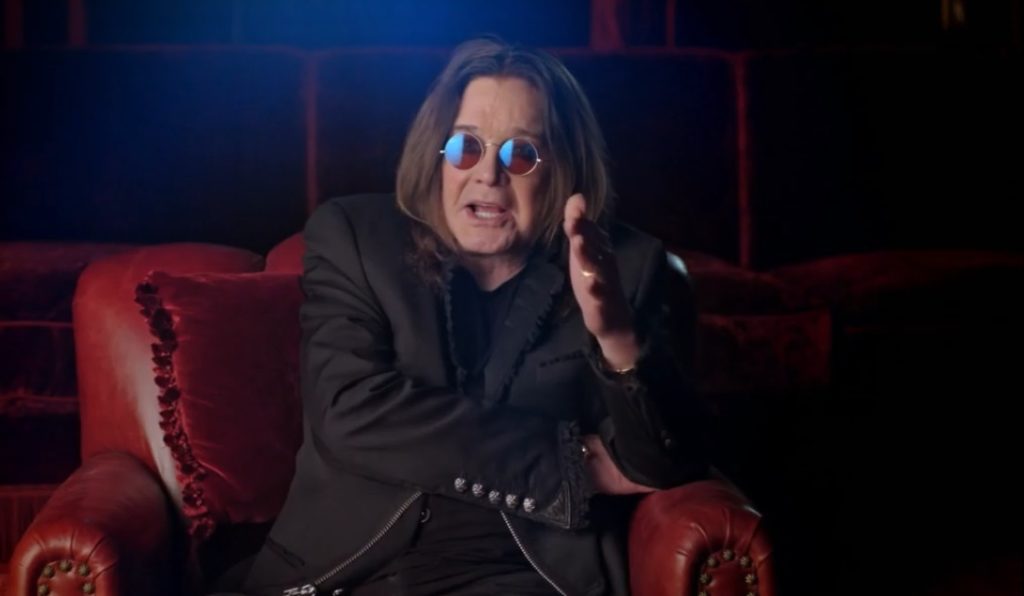 Ozzy Osbourne has revealed that he already plans to start working on a new album next month.
It's been just few days since legendary BLACK SABBATH singer released Ordinary Man, but now, while speaking to iHeart Radio's Eddie Pappani, Ozzy said: "I'm hoping that next month I'll go and do another album with Andrew [Watt, Ordinary Man producer]. I might as well, while I'm not doing gigs.
In an interview with Apple Music's Zane Lowe, Ozzy revealed that Ordinary Man is the first album he recorded completely sober: "I thought it was the drugs and the alcohol that made it all work," he said. "But it's not true. All I was doing for years is self-medicating 'cause I didn't like the way I felt. But then this is the first album I've co-wrote and recorded f*cking completely sober."
Ordinary Man was preceded by a trio of new Ozzy classics. Epic rocker and first single "Under The Graveyard" tallied over 15 million streams and 5.3 million YouTube views on the music video. Premiered just last month, the title track and cinematic ballad "Ordinary Man" [feat. Elton John] eclipsed 7 million streams. Meanwhile, the metallic burner "Straight To Hell" [feat. Slash] scored 6.9 million streams and 4.2 million YouTube views on the music video.
Ordinary Man marks Osbourne's first new solo music in almost 10 years. Recorded in Los Angeles, the album features producer Andrew Watt on guitars, Duff McKagan (GUNS N' ROSES) on bass and Chad Smith (RED HOT CHILI PEPPERS) on drums. Beyond the core band, Ordinary Man, features a who's-who of Ozzy friends and collaborators including Elton John, Slash, Post Malone, and Tom Morello.