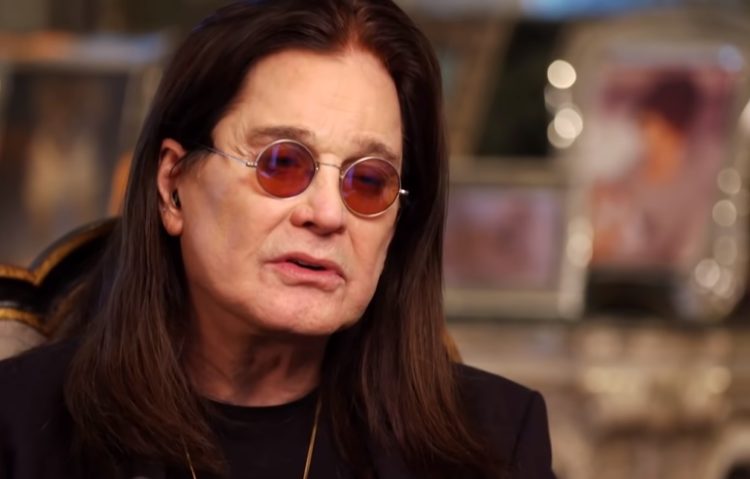 In a new interview with Radio.com, Ozzy Osbourne was asked what he has been doing during his coronavirus downtime, to which he responded: "I'm doing another record right now. I just started to work with Andrew [Watt. producer for Ozzy's previous record Ordinary Man] again.
"It's what gets me up in the morning, and it's what I'm here to do," he added. "It saved my life, doing that last album. [It's better than] sitting on my a—s all day waiting for the f*cking pandemic to be over. And then you go, 'Oh, yeah, I am a rock and roller. I'd better do an album.' You've got all the f*cking time in the world to make the best album possible."
Ordinary Man was preceded by a trio of new Ozzy classics. Epic rocker and first single "Under The Graveyard" tallied over 15 million streams and 5.3 million YouTube views on the music video. Premiered just last month, the title track and cinematic ballad "Ordinary Man" [feat. Elton John] eclipsed 7 million streams. Meanwhile, the metallic burner "Straight To Hell" [feat. Slash] scored 6.9 million streams and 4.2 million YouTube views on the music video.
Ordinary Man marks Osbourne's first new solo music in almost 10 years. Recorded in Los Angeles, the album features producer Andrew Watt on guitars, Duff McKagan (GUNS N' ROSES) on bass and Chad Smith (RED HOT CHILI PEPPERS) on drums. Beyond the core band, Ordinary Man, features a who's-who of Ozzy friends and collaborators including Elton John, Slash, Post Malone, and Tom Morello.