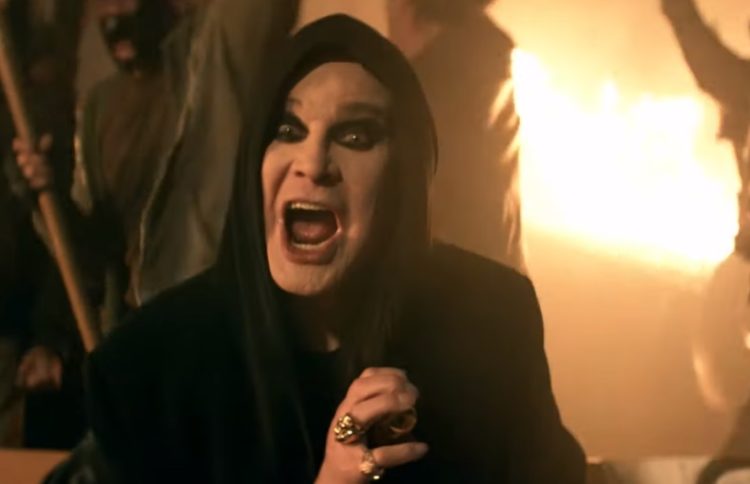 Ozzy Osbourne has revealed that his new solo album, Ordinary Man, is the first one he has recorded completely sober.
"I thought it was the drugs and the alcohol that made it all work," he said in an interview with Apple Music's Zane Lowe. "But it's not true. All I was doing for years is self-medicating 'cause I didn't like the way I felt. But then this is the first album I've co-wrote and recorded f*cking completely sober."
"The last album [BLACK SABBATH's 2013 reunion effort, 13], I wrote some of it stoned. I quite like being sober now. 'Cause at least I can remember the f*cking thing I did yesterday."
In a recent interview with Kerrang! magazine, Ozzy spoke about his new album: "There's so much joy in it. And it picked me up out of my blues, definitely. We've captured the essence of fun. And it felt good to achieve something.
"It's like swimming from one side of the world to the other and you go: 'There's land!' It made me think, 'I'm not f*cking done yet!'"
On February 21st, Ozzy released his first new solo album in 10 years. Ordinary Man has been preceded by the release of two singles, the No. 1 rock track "Under The Graveyard", which was followed by "Straight To Hell" featuring GUNS N' ROSES guitarist Slash.