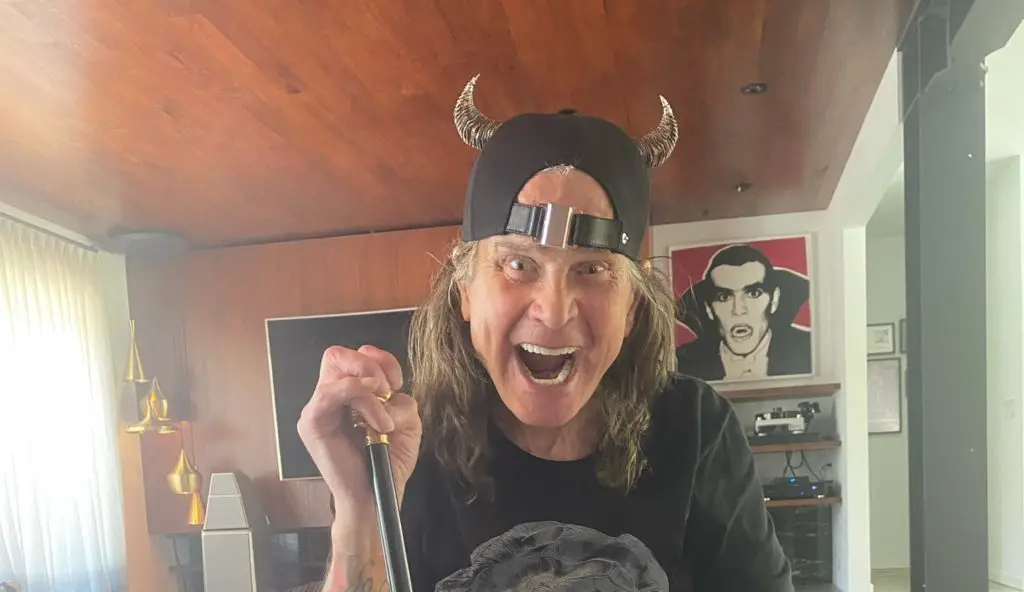 Ozzy Osbourne has previously revealed that he has already started working on a follow-up to 2020's Ordinary Man.
During a chat with his friend Billy Morrison this past May, Ozzy shared some info on new album and also discussed what it's been like to work with Andrew Watt again after previously collaborating with the producer on Ordinary Man.
"[Andrew] goes in with a band. He gets some things going, and I'll go, 'Yeah, I like that,' 'No, I don't like that,' 'That's okay.' We've got, like, 13 [or] 14 really strong songs.
When asked if he still gets excited about making music, Ozzy responded: "Of course I get excited. It's something that's creative that I can get my head around. When I get something really special, I go, 'Yes, this is a winner.' There's one [song] called 'Patient Number Nine'. It's one we wrote about Sharon [Osbourne] and I."
Ozzy has now posted a new photo on his social media from the recording place, simply captured "At the studio."
In an interview with Guitar World last December, Watt talked about Ozzy's upcoming album.
"We're about halfway through," Watt said at the time. "But, you know, it's been hard with COVID and everything to keep him safe. We all test every day before we work and it's just me, Ozzy and my engineer. So it's taken a little longer this time, but it's cool because the last one was made in this, like, swift love affair of passion, like, 'Oh my God, this is incredible!' [Laughs]
"But this time everyone's moving a little slower and we're taking a little more time. And the songs, there's some songs on there that are like eight or nine minutes long that are these really crazy journeys. I'm really excited about it."
"There's a bunch of people involved," Andrew continued. "I can't say for sure until the end, but I started doing a bunch of basic tracks with Chad Smith (RED HOT CHILI PEPPERS) and Robert Trujillo [METALLICA], who used to play in Ozzy's band. And Taylor Hawkins [FOO FIGHTERS] also came in and played a bunch on the record as well, which adds a different flair — it kind of harkened back to Ozzy's '80s era, in a great way.
"And I think it's so cool for a rock fan to be able to listen to half an album with Chad Smith on drums, and then you flip it over and you get to hear Taylor Hawkins. And you know, the last album was really special for everyone involved. And so there was no point in Ozzy or me doing this again unless we thought we could bring something new to the table. And I feel like we're achieving that."