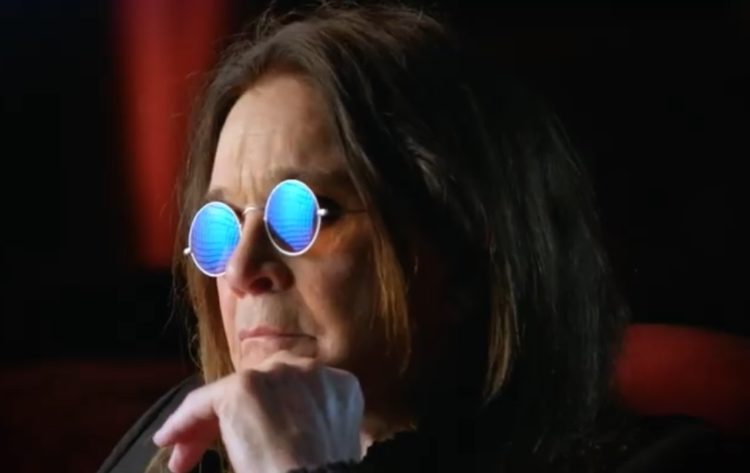 Ozzy Osbourne has released the official music video for "Ordinary Man," the title track of his new album.
In the clip, directed by Stephen Lee Carr and produced by Sharon Osbourne, Jack Osbourne, Peter Glowski, R. Greg Johnston and Stephen Lee Carr, Ozzy sits in front of a screen watching clips and looking at photos from his early days with BLACK SABBATH to headlining venues around the world as a solo artist.
Ordinary Man was preceded by a trio of new Ozzy classics. Epic rocker and first single "Under The Graveyard" tallied over 15 million streams and 5.3 million YouTube views on the music video. Premiered just last month, the title track and cinematic ballad "Ordinary Man" [feat. Elton John] eclipsed 7 million streams. Meanwhile, the metallic burner "Straight To Hell" [feat. Slash] scored 6.9 million streams and 4.2 million YouTube views on the music video.
Ordinary Man marks Osbourne's first new solo music in almost 10 years. Recorded in Los Angeles, the album features producer Andrew Watt on guitars, Duff McKagan (GUNS N' ROSES) on bass and Chad Smith (RED HOT CHILI PEPPERS) on drums. Beyond the core band, Ordinary Man, features a who's-who of Ozzy friends and collaborators including Elton John, Slash, Post Malone, and Tom Morello.