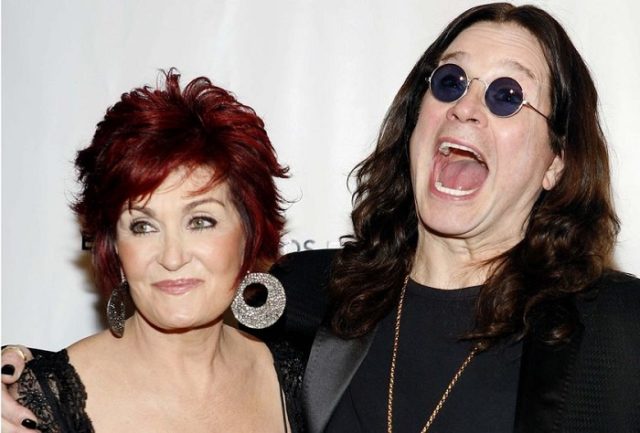 Ozzy Osbourne and his wife and manager, Sharon, discussed the upcoming documentary, The Nine Lives of Ozzy Osbourne, reflection on a moment when Ozzy blacked out and tried to kill his wife on September 2, 1989.
"He came into the room. I had no idea who was sat across from me on the sofa but it wasn't my husband," Sharon told The Sun. "He goes to a stage where he gets that look in his eyes, the shutters were down and I just couldn't get through to him. And he just said, 'We've come to a decision that you've got to die.'
"He was calm — very calm — then suddenly he lunged across at me and just dived on me and started to choke me. He got me down on the ground on top of me and I was feeling for stuff on the table. I felt the panic button and I just pressed it and the next thing I know, the cops were there."
 "All I could think of was the kids," she added. "'There's no way I'm leaving my kids.' So it was probably the most frightened that I had ever been."
Ozzy said: "I felt the calmest I had ever felt in my life. I was just peaceful. It's not exactly one of my greatest achievements.
He continued: "All I remember is waking up in Amersham jail and I asked the cop, 'Why am I here?' And he says, 'You want me to read your charge?' So he read, 'John Michael Osbourne, you have been arrested for attempted murder'."
In July, Ozzy provided an update on his heath status saying that at one point he was convinced he's dying.
"I'm not back to 100 percent," he said during a SiriusXM Town Hall interview. "I'm about 75 percent there, but it's such a slow recovery. Spine surgery is bad news, man. I've been in such a bad state with pain; I'm still having a lot of pain.
"There was a point I was convinced that I was dying," he continued. "I was in that much discomfort and pain and misery. I thought they were all hiding it from me. I remember saying to Sharon, 'You've gotta level with me. Is it worse than you're making it out [to be]?' She says, 'No.' … I've dropped all the medication for pain now."