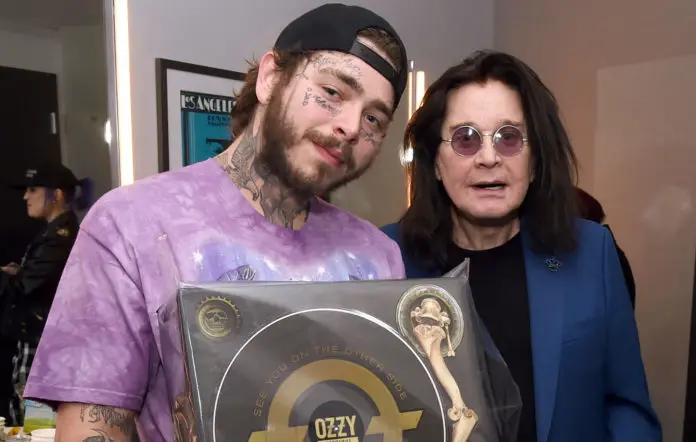 Ozzy Osbourne has released a new song with rapper Post Malone, called "It's A Raid."
"It's A Raid" it's taken from Ozzy's new album, Ordinary Man, which will be released this Friday (February 21).
Marking his first new solo music in almost 10 years, the album has been preceded by the release of two singles, the No. 1 rock track "Under The Graveyard", which was followed by "Straight To Hell" featuring GUNS N' ROSES guitarist Slash.
As previously reported, Ozzy Osbourne, has revealed that he was diagnosed with Parkinson's disease in February, 2019.
While it was difficult for the rock star to address what he's gone through in the past year, Ozzy said that his fans have been a source of support.
"They're my air, you know," Ozzy noted. "I feel better. I've owned up to the fact that I have — a case of Parkinson's. And I just hope they hang on and they're there for me because I need them."
He also added that he is taking medication for Parkinson's and nerve pain.
"I got a numbness down this arm for the surgery; my legs keep going cold. I don't know if that's the Parkinson's or what, you know, but that's — see, that's the problem. Because they cut nerves when they did the surgery. I'd never heard of nerve pain, and it's a weird feeling."
"I'm no good with secrets," Ozzy added. "I cannot walk around with it anymore 'cause it's like I'm running out of excuses, you know?"