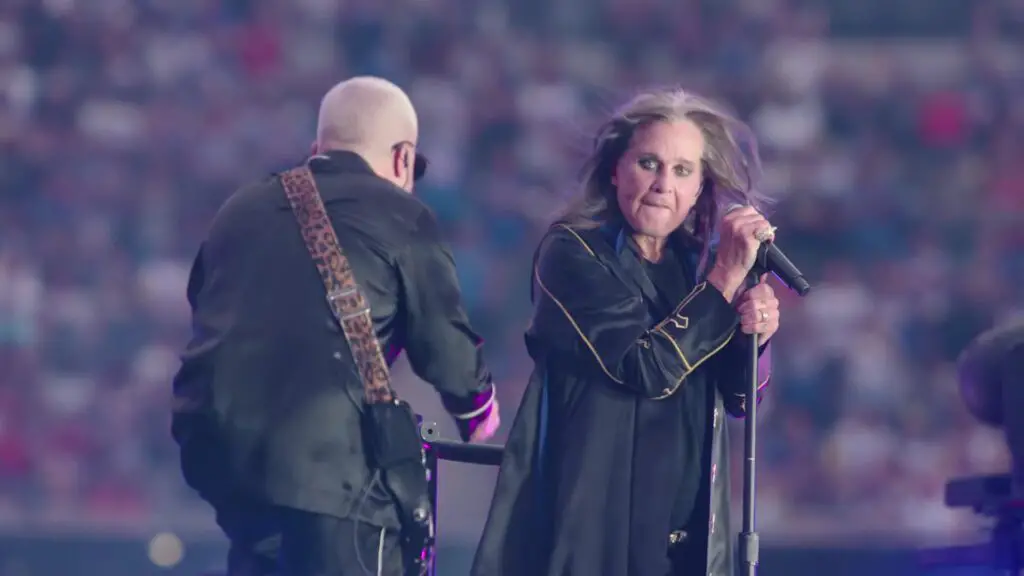 Ozzy Osbourne has released video of his full performance at halftime of the Los Angeles Rams season opener on September 8 at SoFi Stadium.
Fans in the stadium were treated to a multi-song medley from legendary BLACK SABBATH singer while viewers at home saw a portion of the performance on NBC and Peacock during halftime.
Ozzy opened with the title track of his new album, Patient Number 9, backed by the record's producer Andrew Watt on guitar, Chris Chaney on bass and Tommy Clufetos on drums. Zakk Wylde then joined them onstage to play the singer's classic song "Crazy Train."
Unfortunately, fans who tuned in to see Ozzy Osbourne's at opening game of the NFL season performance were left disappointed, as NBC only aired 10 seconds of the set.
This was despite the fact that Osbourne had been hyping up his performance over the past week, with multiple social media posts promoting the halftime set. Adding to the excitement, the performance coincided with the release of Osbourne's new album, Patient Number 9.