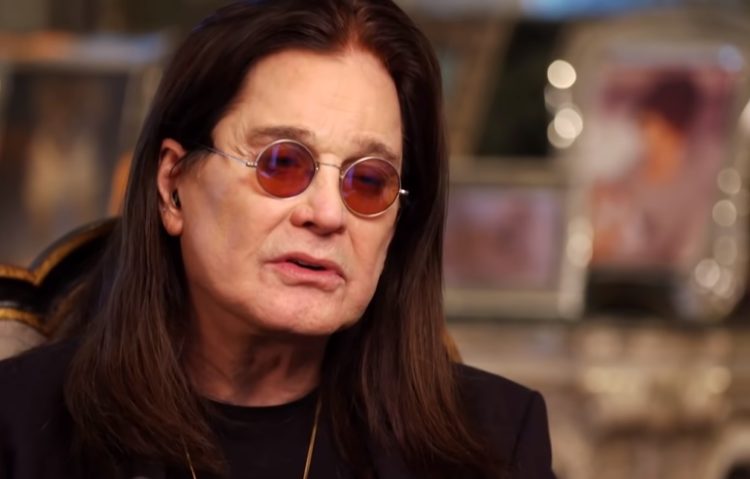 In a new interview with Rolling Stone magazine, Ozzy Osbourne talked about new music, which would mark the follow-up to this year's Ordinary Man.
"I'm trying to write something new with [Ordinary Man producer and guitarist] Andrew [Watt], but he had COVID. He was very sick, and he still is. The thing about this f*cking COVID thing is, I don't think they really know what they're f*cking dealing with; it changes.
"One time, we're told it's harmful to older people; now it's also harmful to young kids. It's f*cking weird," he continued. But he [Andrew] was one of the first ones to get it. And he's still kind of sick with it. He had a good day and a bad day, you know? It f*cks your lungs up."
Ozzy added: "We were supposed to be doing it, but he texted me the other day and said, 'I have to ask for some time.' I said, 'Whenever you're ready, call me.'"
When asked if he has a lot of song ideas, Ozzy responded: "I have a couple of ideas; not many. With Andrew, it just comes out in the moment. He's a good guy and a good producer. One of my favorites [Ordinary Man] is one of the last songs we did, 'Today Is the End.' For some reason, that stays in my head a lot."
Ordinary Man was preceded by a trio of new Ozzy classics. Epic rocker and first single "Under The Graveyard" tallied over 15 million streams and 5.3 million YouTube views on the music video. Premiered just last month, the title track and cinematic ballad "Ordinary Man" [feat. Elton John] eclipsed 7 million streams. Meanwhile, the metallic burner "Straight To Hell" [feat. Slash] scored 6.9 million streams and 4.2 million YouTube views on the music video.
Ordinary Man marks Osbourne's first new solo music in almost 10 years. Recorded in Los Angeles, the album features producer Andrew Watt on guitars, Duff McKagan (GUNS N' ROSES) on bass and Chad Smith (RED HOT CHILI PEPPERS) on drums. Beyond the core band, Ordinary Man, features a who's-who of Ozzy friends and collaborators including Elton John, Slash, Post Malone, and Tom Morello.