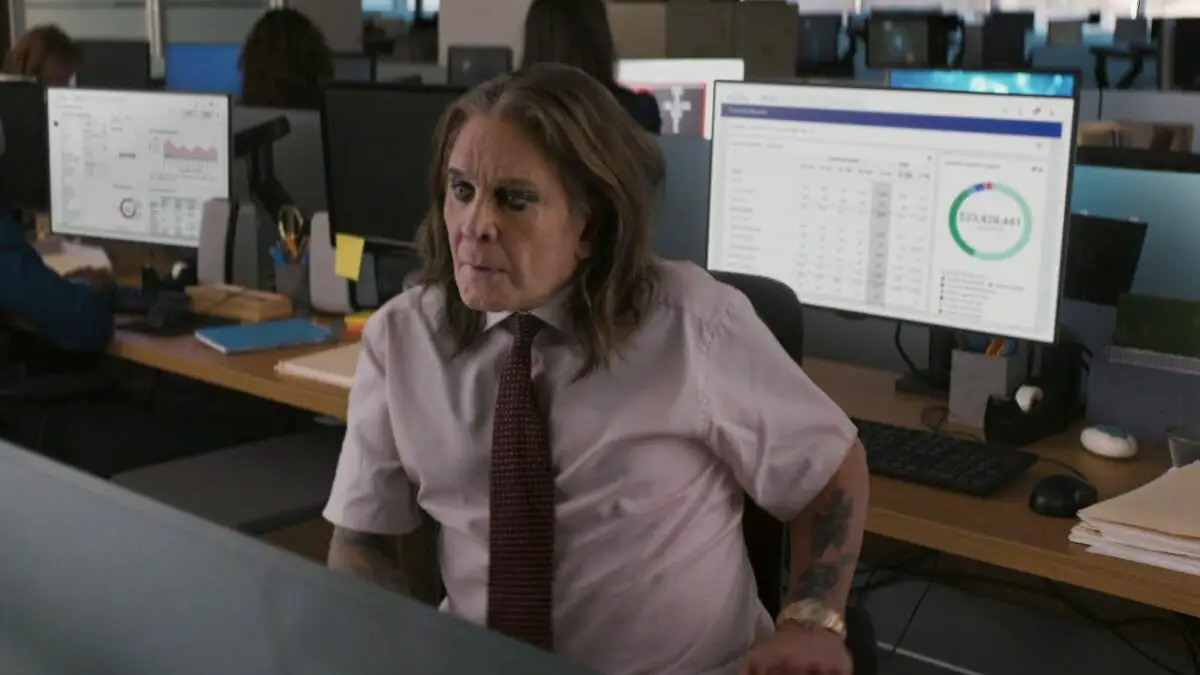 Ozzy Osbourne has included a Super Bowl commercial to his extensive list of accomplishments, featuring himself as an office employee in a promotion for Workday, a business specializing in workforce management software.
The full minute-long advertisement won't be released until the Super Bowl (February 12), but Workday has provided a 15-second teaser that can be viewed below.
The start of the scene features two coworkers gossiping about a new colleague and speculating that he could be a rock star. Then the person in question, Osbourne, spins around in a chair and inquires, "Which one of you wants a piercing?"
During a recent SiriusXM segment on Ozzy Osbourne's channel Ozzy's Boneyard, the legendary BLACK SABBATH singer spoke about his ongoing health issues. In January 2019, he experienced an unfortunate fall at home that caused rods to dislodge in his back and neck, which has been part of his recovery process since then.
"That was nearly four years ago. It is really awful what is going on. It is a nightmare," he said. "Sometimes I forget. I am lying on the couch, go to get up and I cannot do that anymore. My sense of balance is all over the place.
"I have physical therapy and am trying to do things on my own. Progress is… f*cking hell, you have no idea. The thing is my head is alright, my creativity is okay, my singing okay, but I just can't f*cking walk much now. But I am determined to be back on stage even if I am nailed to a board with wheels on it."