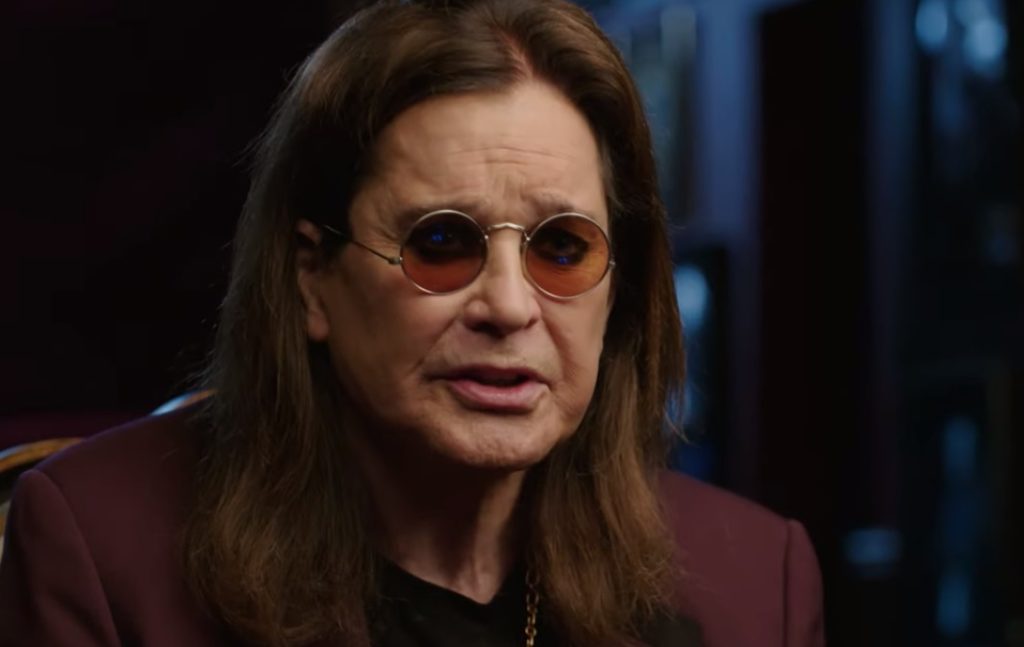 Last night at Grammy Awards, Ozzy Osbourne made his first public appearance since announcing his Parkinson's disease diagnosis.
Speaking to CBS's "Grammy Red Carpet Live" pre-show with his daughter Kelly, legendary BLACK SABBATH singer admitted that the past year has been a difficult one since he was diagnosed with the neurodegenerative disorder last February.
"This last year has been hell for me," Ozzy said. "I've had surgery on my neck. I've announced to the world that I've got Parkinson's. It's been one rock 'n' roll year for me."
He also said that he hopes to return to touring soon: "If I'm well enough, I'll work towards it. I'm having physical therapy every day, five days a week. I'm trying, doing the best I can. Neck surgery's not easy."
Ozzy Osbourne will release his new solo album, Ordinary Man, on February 21.
Marking his first new solo music in almost 10 years, the album has been preceded by the release of two singles, the No. 1 rock track "Under The Graveyard", which was followed by "Straight To Hell" featuring GUNS N' ROSES guitarist Slash. The album's title track will be available instantly with any pre-order of the album.
Ozzy will be touring with Marilyn Manson as support later this year. Tickets for the tour are available here.