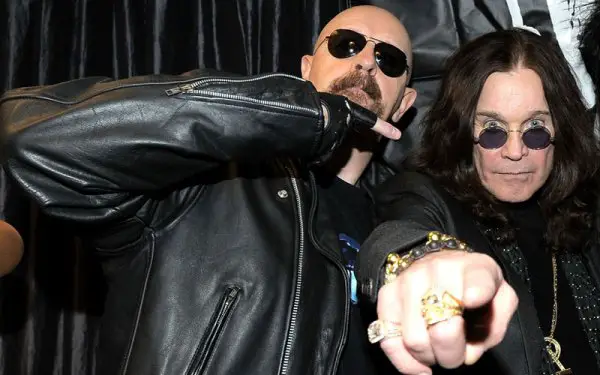 Ozzy Osbourne's previously announced European tour dates with guests JUDAS PRIEST, originally set for 2019, have once again been postponed, this time to 2023.
All tickets remain valid and will be honored for new dates in May and June 2023.
Ozzy comments: "Due to the ongoing uncertainty with full capacity events and travel logistics in much of Europe, we have come to the difficult decision to postpone my 2022 tour to 2023. Original tickets remain valid for the new dates. I want to thank all of you and JUDAS PRIEST for your continued patience and support."
A complete list of shows can he found here.
Ozzy previously said that he is in fear that he might never perform again, saying he feels worse after neck surgery two years ago following a bad fall.
72-year-old rocker, who is battling Parkinson's, is due to have a procedure on his neck but has opened up about his fears after his first surgeon 'f*cked up' a previous procedure.
Ozzy said on SiriusXM to co-host Billy Morrison said: "I now have a date for when I have my surgery on my neck.
"He is not telling me that he can put me back to normal, which is no excuse, he says he can do this and that and do my back.
"The way it is now, I ain't very encouraged, what if it gets worse?"
When asked to reflect on surgeons, not promising results, Ozzy hit back: "They do that, the first guy said, 'If you do not have this surgery you have got a good chance of being crippled for the rest of your life.'
"So I came out of the surgery and this guy f*cked me up, even top guys make mistakes, I am a bit gunshy after the first one.
"I am just hoping and praying that I can at least do a f*cking show."
Ozzy Osbourne's follow-up to 2020's Ordinary Man is expected to be released early next year, according to his record label.
In a new financial statement released by Sony, Ozzy's name is listed under a section titled "Selected upcoming releases anticipated over the next six months" alongside projects by Adele, Alicia Keys, BLACK EYED PEAS and Travis Scott, among others.