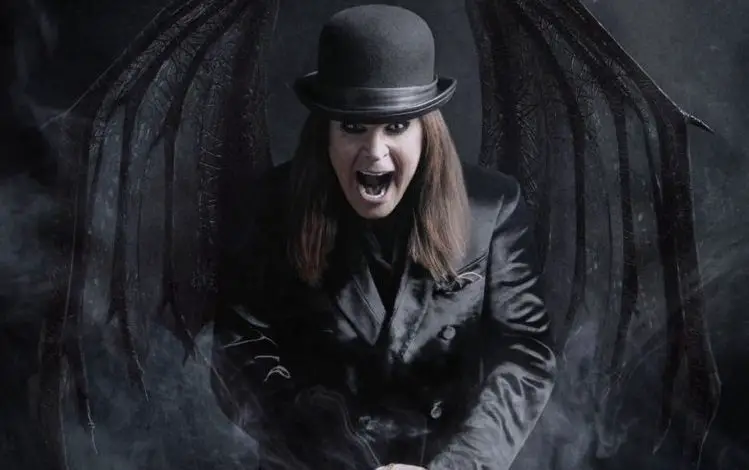 Ozzy Osbourne's follow-up to 2020's Ordinary Man is expected to be released early next year, according to his record label.
In a new financial statement released by Sony, Ozzy's name is listed under a section titled "Selected upcoming releases anticipated over the next six months" alongside projects by Adele, Alicia Keys, BLACK EYED PEAS and Travis Scott, among others.
During a recent interview with Metal Hammer, Ozzy talked about his upcoming album, saying: "It's going to be similar in tone to Ordinary Man, but I can't describe it completely. I've not heard it for a while because it keeps going over to the next person to add their parts — we're f*cking around with it all the time."
Recently, Ozzy spoke about the process of collaborating with other musicians: "You just write the song and you just ask them to sing [or play] what you [give them]. The good thing is it's interesting to work with somebody else. But the bad thing is if it don't work, you can't [just let it go] 'cause they'll get all pissed off."
When asked if he has ever had a musician send something back to him where he went, "I don't like that," Ozzy said: "No. Eric Clapton, on this new record, one of the lyrics was about Jesus, and he wasn't sure about that. But it was all right in the end… [The solo he did] is very good."
This past May, Ozzy said what it's been like to work with Andrew Watt again after previously collaborating with the producer on Ordinary Man: "[Andrew] goes in with a band. He gets some things going, and I'll go, 'Yeah, I like that,' 'No, I don't like that,' 'That's okay.' We've got, like, 13 [or] 14 really strong songs.
When asked if he still gets excited about making music, Ozzy responded: "Of course I get excited. It's something that's creative that I can get my head around. When I get something really special, I go, 'Yes, this is a winner.' There's one [song] called 'Patient Number Nine'. It's one we wrote about Sharon [Osbourne] and I."