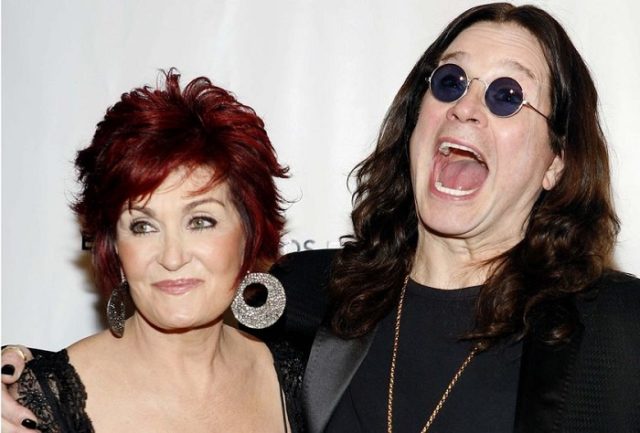 Sharon Osbourne claims that her husband Ozzy Osbourne had several affairs before she learned of his indiscretions thanks to a misdirected e-mail.
Sharon revealed in a new interview with the British paper The Telegraph that "there wasn't just one woman; there were six of them. Some f**king Russian teenager… then a masseuse in England… our masseuse out here [in Los Angeles]… and then our cook," she said. "He had women in different countries. Basically, if you're a woman giving Ozzy either a back rub or a trolley of food, god help you."
Ozzy's affair with Pugh was exposed in May 2016 after Sharon learned of the mistress by searching through his e-mails.
"We were sitting on the couch watching telly; Ozzy on one couch and me on the other," Sharon recalled to The Telegraph. "And suddenly, he sends me this e-mail. 'Why did you send me this stupid e-mail?' I asked, and when Ozzy told me that he hadn't sent me anything, I grabbed his phone and said, 'Look!' And, of course, it was a message meant for one of his bloody women."
Ozzy last August apologized to the women with whom he has had extramarital sexual relationships and admitted to undergoing therapy for sex addiction. Ozzy's statement came out in the wake of the first interview given by Michelle Pugh, the celebrity hairstylist whose four-year affair with the BLACK SABBATH singer was discovered by Sharon, his wife, and nearly ended their 33-year marriage.
Speaking to Hello! magazine, Ozzy stated about his relationship with Pugh: "She was a hairdresser who was coming round to the house. I honestly don't know how it started, but then it picked up momentum and I thought, 'If I stop, she's going to go to the press.' By giving in to temptation, you put your head in the lion's mouth, but then it closes, and no matter which way you go, you've done wrong."
Sharon, for her part, told the magazine that she never seriously suspected that her husband was having an affair with his hairdresser. "I knew that she was overly flirty with Ozzy — you know when people over-laugh at things you say? — but to be truthful with you, I thought, 'He would never go with that, ever," Sharon said. "[I thought] 'She's just an old rock chick. Never in a million years.'"
Ozzy and Sharon renewed their 35-year-old wedding vows on May 14, a date which also coincided with Mother's Day in America. Sharon continued to manage Ozzy's career throughout their marital crisis.