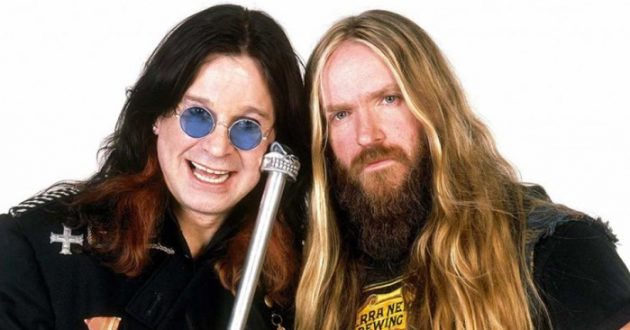 Zakk Wylde talked about Ozzy Osbourne's ongoing farewell tour in an interview with Kaaos TV, revealing that the BLACK SABBATH legend already has future plans once his solo career is wrapped up.
Asked if he's sad with this being Ozzy's final run, Zakk responded:  "Without a doubt. But it's not so much a farewell run. I guess this chapter he's closing, his solo career. Just like with SABAATH – they closed that chapter. This is a farewell of his solo career.
"But right after this, as soon as we end this, Ozz is gonna continue on with [Zakk's all-star BLACK SABAATH cover band] ZAKK SABAATH featuring Ozzy Osbourne as lead singer. You know, Oz is kind of familiar with the material. I think it'll be easy to switch. Without a doubt."
Talking about his plans for the future, Zakk noted:  "The immediate future, for tonight, when I get done talking with you guys I've got an anal bleaching appointment, I've gotta shave my legs so I don't rip my pantyhose when I get up on stage. But aside of that, I just guess we're gonna be out with the boss for the next two years.
"With BLACK LABEL, we're getting ready to roll out in a month. There's a month break and BLACK LABEL goes back out again with CORROSION OF CONFORMITY and EYEHATEGOD. So I'm looking forward to seeing the fellas again. Then we go out with the boss again.
"In between the breaks with the boss, we're going out with the BLACK LABEL, whether we do South America, Europe, Asia… Then we're also doing Generation Axe. So getting together with Father Steve [Vai] and Father Yngwie [Malmsteen] and Father Nuno [Bettencourt] and Father Tosin [Abasi]. That's always great time as well. There's always something going on."
He also said that he'll be playing on Ozzy's next studio album: "Of course. Oz needs me to bring some milk and eggs as well, I'll do that as well. After I get done cleaning the dog run and doing some other things for him, then mowing the lawn, then we'll get around to writing some songs."