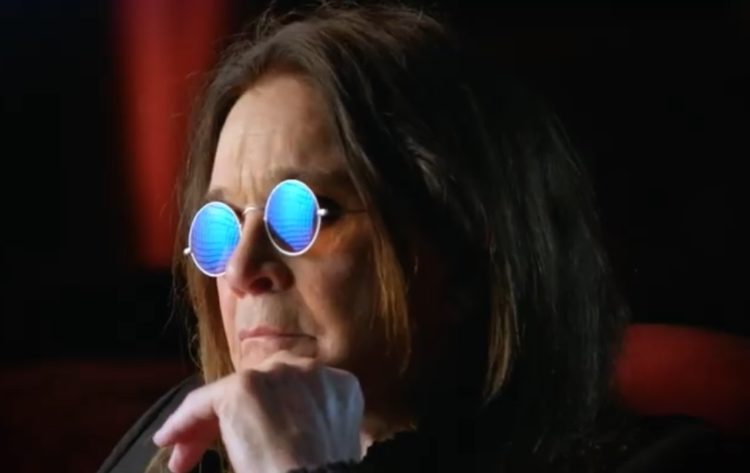 Ozzy Osbourne is one of the most controversial and divisive musicians ever. Whether it be his antics on and off the stage or the numerous controversies he's been involved in with respect to his personal life, the 'Prince of Darkness' has always been in the spotlight for some reason or the other. He remains immensely popular though, and thus it is no surprise to learn that there is a movie being planned on the BLACK SABBATH frontman and his wife, Sharon Osbourne, and the crazy life they have lived.
At present, the biopic is likely to focus on Ozzy and Sharon's early lives, their childhood, and the first few years of their marriage. Sharon Ozbourne had confirmed these details in an interview with Variety magazine back in January, when she said that it was basically going to be a love story, and that a plot and script had been chosen.
In a new interview with Rolling Stone, Sharon said fans shouldn't expect a censored version of the rocker's story. She particular targeted the way Bohemian Rhapsody handled the Freddie Mercury and QUEEN story.
"Our film will be a lot more real," she said. "We don't want it to be squeaky, shiny clean and all of that. We're not making it for kids. It's an adult movie for adults."
"I get why they did that, because it was for a younger generation," Sharon focused on Bohemian Rhapsody. "It was squeaky clean. It was, 'Those songs will live forever,' and it turned a whole generation onto QUEEN's music that had never heard before. So with that, it was phenomenal.
"But I don't think it was a great movie. They changed the timing [of the story] and everything in it. That's why it was, like, made 'nice' and that's what made it a Hallmark movie."