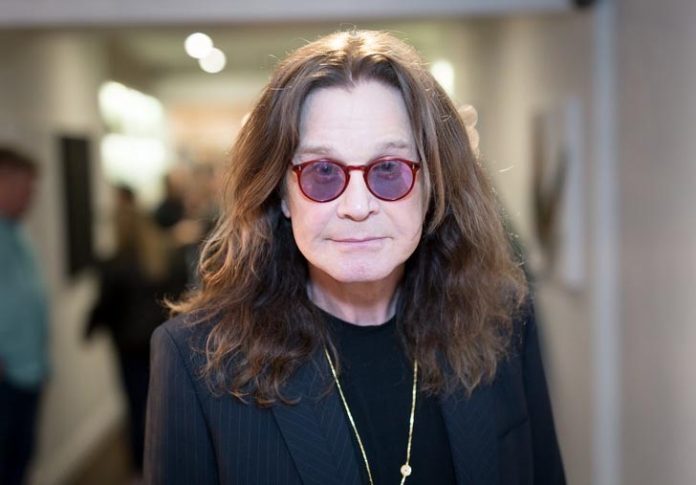 As previously reported, Ozzy Osbourne, has revealed that he was diagnosed with Parkinson's disease last February.
Now, Dr. Rachel Dolhun, vice president for Medical Communications at the Michael J. Fox Foundation For Parkinson's Research, told Forbes that patients often experience difficulties with speech and swallowing while battling the disease. "It does this by affecting the way the vocal cords and swallowing muscles actually move," Dolhun said.
"In people with Parkinson's, oftentimes the voice gets much quieter. The emotion or tone is taken away. This is really a core part of Parkinson's for a lot of people and it becomes a very difficult symptom to manage."
John Lehr, the head of the non-profit Parkinson's Foundation, said that that 89 percent of people with Parkinson's experience speech or voice disorders.
He said: "It makes just having a normal conversation, not even just singing, very difficult.
While it was difficult for the rock star to address what he's gone through in the past year, Ozzy said that his fans have been a source of support.
"They're my air, you know," Ozzy noted. "I feel better. I've owned up to the fact that I have — a case of Parkinson's. And I just hope they hang on and they're there for me because I need them."
He also added that he is taking medication for Parkinson's and nerve pain.
"I got a numbness down this arm for the surgery; my legs keep going cold. I don't know if that's the Parkinson's or what, you know, but that's — see, that's the problem. Because they cut nerves when they did the surgery. I'd never heard of nerve pain, and it's a weird feeling."
"I'm no good with secrets," Ozzy added. "I cannot walk around with it anymore 'cause it's like I'm running out of excuses, you know?"