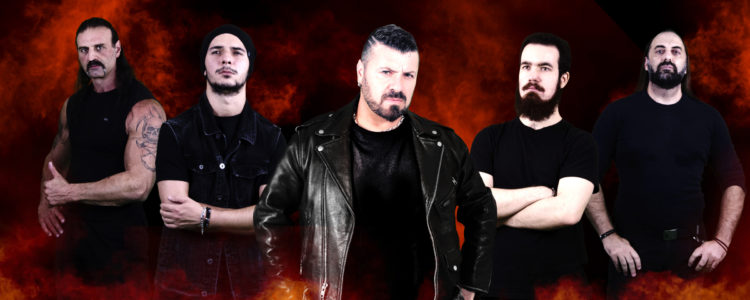 PALADINE were formed in 2013 by Christ Stergianidis (bass guitar) and the band's name refers to the God of Good and Justice in the Dragonlance universe. The mission of PALADINE is to combine the finest elements of epic, heavy and power metal: power, melody, speed, energy and emotion.
When the line-up was finalized, PALADINE's debut album "Finding Solace" was released in 2017 by No Remorse Records and received a lot of positive reviews and feedback by both the music press and the fans. PALADINE supported the album as the opening act for legendary bands like MANILLA ROAD and Q5, receiving once again positive reviews.
The band line-up underwent some changes and the production of the second album began in 2020 with producer Thimios Krikos (INNERWISH, DIVINER, BATTLEROAR).
Inspired by Christ's love for fantasy literature, especially the Dragonlance saga and its two main authors, Margaret Weis and Tracy Hickman, the original material of PALADINE and the new album "Entering the Abyss" is a concept story based on the Dragonlance saga. The cover artwork was created by the award-winning artist Jimmy Ling Dreadjim. Recommended for fans of FIREWIND and BLIND GUARDIAN!
Read our review here.