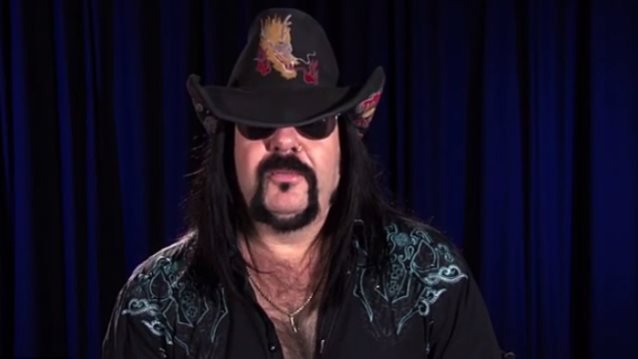 Vinnie Paul Abbott, legendary drummer for PANTERA, HELLYEAH and DAMAGEPLAN, has passed away at the age of 54.
"Vincent Paul Abbott aka Vinnie Paul has passed away," reads a statement on the PANTERA Facebook page. "Paul is best known for his work as the drummer in the bands PANTERA and HELLYEAH. No further details are available at this time. The family requests you please respect their privacy during this time."
Vinnie Paul and his brother "Dimebag" Darrell Abbott co-founded PANTERA. When PANTERA broke up in 2003, they formed DAMAGEPLAN. On December 8, 2004, while performing with DAMAGEPLAN at the Alrosa Villa in Columbus, Ohio, Dimebag was shot and killed onstage by Nathan Gale. He was 38 years old.
Since his brother's murder, Vinnie Paul released several Dimebag-related items through his Big Vin Records label, including DVDs and the paperback book "He Came to Rock". Vinnielater said that the Dimebag-related releases weren't an attempt to cash in on his brother's tragic end but rather a way to keep Dimebag's legacy alive and well.