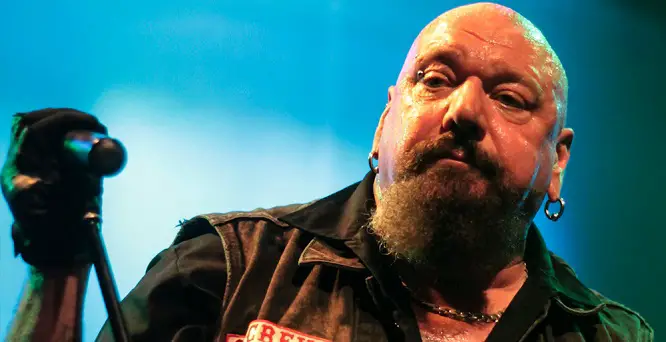 In a new interview with Eonmusic, former IRON MAIDEN singer Paul Di'Anno spoke about his 981 departure from the band following the release of its second album, Killers.
"I'll tell you what it was. The second album, I like the album and I liked it a lot, but it didn't have as much impact on me as the first album," he said. "Some of the songs on there were a bit… and I couldn't give 100% of myself, which was not fair on the band, on the fans, or on me. And yeah, I was trying to find other ways to make if exciting for me when I was on the road, and yeah, there was a few problems with a bit of c*caine now and again.
"It wasn't as bad as what most people say it is — it was nothing like that," Paul continued. "But no, all it is at the end of the day is, when you've got such a fantastic working machine like IRON MAIDEN, if one little cog goes a bit wrong, the whole thing falls to bits, and I wasn't prepared for MAIDEN to go through that, and I wasn't prepared for me to go through it as well. So I sort of mentioned that I was unhappy, we had a little chat and all that, and that was it. We all sort of parted ways amicably."
He added: "And I still am of the band today, because they're still soldering on, and especially in some countries around the world, where they build you up to knock you down, and England's like one of the biggest ones of that, but MAIDEN have stayed constant around the world, regardless. Some albums aren't as great as the others and that, but then again, what do you expect? Most bands are like that, And it's high quality always and really good, and this last show that they've done has been fantastic."
Paul also noted that one of the saddest days of his life will be when MAIDEN finally stops.