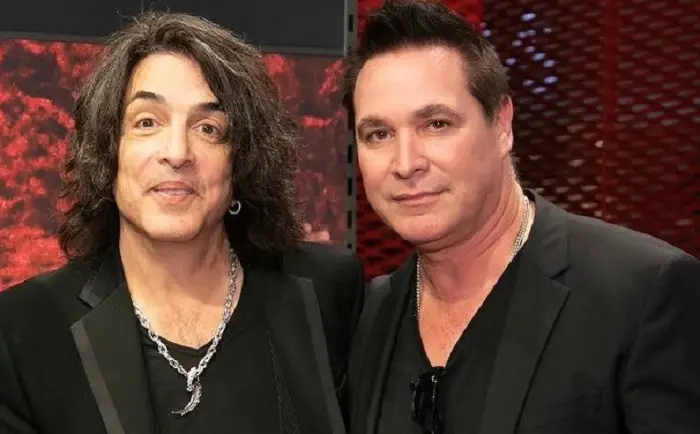 Paul Stanley's longtime guitar tech Francis Stueber has died of COVID-19. He was only 52 years old.
The KISS frontman shared the news on social media, writing: "My dear friend, buddy and guitar tech for 20 years, Fran Stueber died yesterday suddenly of Covid. Both on and offstage I depended on him for so much. My family loved him as did I. He was so proud of his wife and 3 boys as they were of him. I'm numb."
Stueber has worked on all KISS and Stanley solo tours and one-off shows since 2002. He even took the stage with the band during the "Gene Simmons Family Jewels" episode where KISS performed for the troops, and was on hand when Stanley cut his 2006 solo album Live To Win.
Stueber, also worked behind the scenes for HEART, THE OFFSPRING and REO SPEEDWAGON's Kevin Cronin.