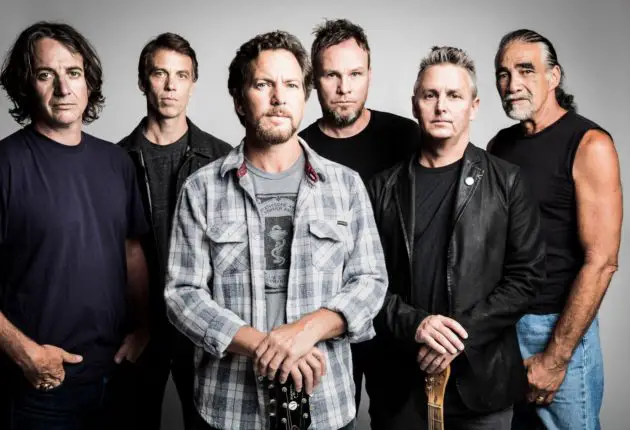 A lot of fans of PEARL JAM's Reddit expressed their disappointment with how Ticketmaster's Verified Fan onsale went for the band's upcoming U.S. stadium tour dates.
Below are the some of the posts from fans.
Horsecrank: "Presale offered me turf A1 row 16 seat 5 & 6 for night 1 at fenway, sweet! Filled out form, still time left, click submit…error time out…. still shows I got 1m23s left…hmm…its like ticket master is f**king with me. Lost seats and nothing was available again. Hope other had better luck!"
EmptyNyets: "This was a disaster. I had tickets reserved for the Wrigley show 8/18 twice, but it wanted my username and login for tickets.com and I could not enter it correctly in time. Now I cant get two seats together. I created a tickets.com account yesterday, but on my PC, my link came via phone and I couldnt get logged in on time."
samistrash: "Fenway night one sold out before people could even get to the tickets. My dad and I were both trying. He got on at exactly 10:30:01 and they were SOLD OUT AS SOON AS HE GOT ON!!! such a disaster. I'm really disappointed because I really wanted to go to the show with my parents because it's their twentieth year wedding anniversary. Oh well, I guess I'll have to just wait until next time they come near me or something."
DopethroneWizard: "I got selected for fan pre sale and never received my txt at 11:30 EST assuming I'm pretty much f**ked at this point. I have zero faith with any of these means of getting tickets …f**k them all."
DiscursiveMind: "My wife actually headed down to the Griz tickets office. They said that the error was on Verified TM's side, and they cleared it up, but a little late for that to matter. We didn't have any quick access to sell the extras, and I'm sure by the time we could have found someone they would have been gone anyway. Frustrating doesn't even begin to explain the process here."
bzizzzle44: "Agreed. I got f**ked the same way as y'all did. I thought I purchased p1 tickets, come to find our after I made the purchases that I was put up in the 500s!? I have been told that for concerts there it actually isn't horrible but it is BS with the way they have this set up."
FrankPapageorgio: "Just got into my Wrigley Presale. Immediately tried to get two tickets, best available seat. Nope, none available at that combination. Tried to get one ticket, it wants to sell it to me at the top of the upper bowl for $128.00. No thanks, f**k this s**t. If I am going to a show with that s**tty seat for that price, I at least want to go with a friend. How the hell did you even get a turf seat as an option? Mine was straight up P1 bowl or P2 bowl."
Blackagar-Boltagon posted: "My problem is why give it so many codes, if you don't have tickets to cover it. My slot was at 11:30 today. Tickets gone before 11:00. If you have 3,000 (just an example) tickets and allow people to buy up to 4 tickets, don't give out 3,000 codes."
keeptalkinsmack posted: Got the email that I was selected for an offer code, but the text message never came? wtf TM.