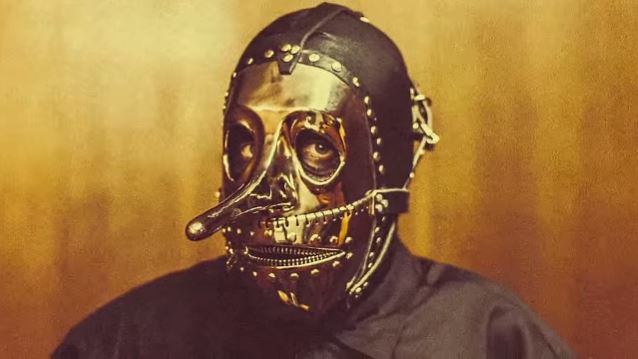 In his first interview since leaving the band, former percussionist of SLIPKNOT, Chris Fehn, spoke to "Drum For The Song" podcast, hosted by Dane Campbell, son of ex-MOTÖRHEAD guitarist Phil Campbell.
During the conversation, Chris was asked to convey a message to SLIPKNOT fans who have continued to support him despite his departure from the group.
"I pray for them and I love them and I'm sorry that it ended so soon. But that's the way things go," he responded. "The fans really were the only part that was great for me. That stage performance and seeing them and seeing their reaction was the best part. The rest of it can f**k off.
"It's kind of like any band, though. That's the best part. The rest of it is touring, flights, personalities, this and that, this and that.
"I really do miss them [the fans]. I miss playing live — I do. But it's all good, man. It's all good."
Fehn, who was a member of SLIPKNOT since 1998, settled a lawsuit against the band a little over two and a half years ago. He claimed he was not compensated properly for his years of touring and recording with the band. However, he was officially dismissed from the group in early 2019.
In October 2020, the case was voluntarily discontinued "with prejudice," which means Fehn won't be able to file the same lawsuit again. In June 2020, the judge ordered mediation in the case and required both sides' attorneys to submit pre-mediation statements and status updates before each session.