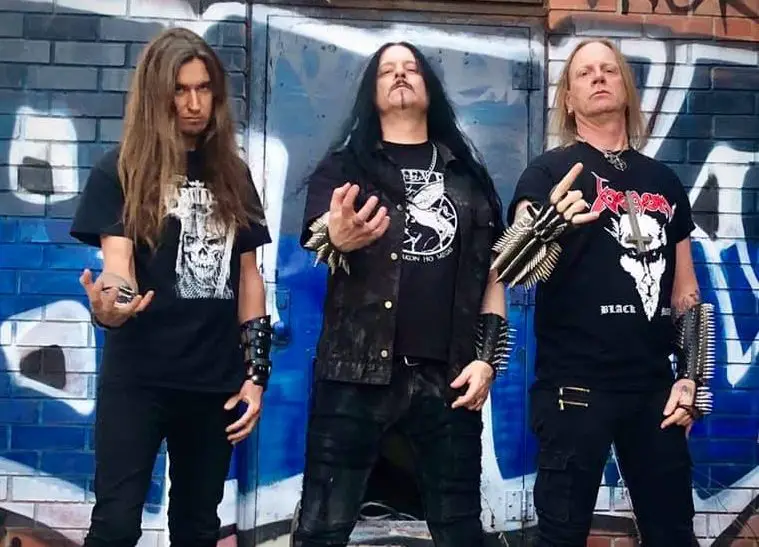 American blackened death metal icons PESSIMIST (ft. Kelly McLauchlin of  POSSESSED, I AM MORBID, etc.) have now entered the Black Attack Studios in Los Angeles, CA (USA) to begin recording their long awaited fourth full-length album, Keys To The Underworld, with engineer Ira Black! This will be the band's first full-length record since 2002's Slaughtering the Faithful. In addition, the band is also now welcoming drummer Tim Yeung (I AM MORBID, DIVINE HERESY, HATE ETERNAL, etc.) to the recording lineup! Keys To The Underworld will be released by Season of Mist at a later date.
Founding member/guitarist Kelly McLauchlin comments: "We are extremely excited to be working with a top-notch drummer as Tim Yeung – you will know him from bands such as Morbid Angel and Hate Eternal, and we also play together in I Am Morbid. We are confident Tim will bring his superior drumming skills to the new Pessimist record, and we are taking our songs to the next level. This album will be worth waiting for!"
In case you have missed it: PESSIMIST has previously announced that they will also be issuing their first three albums on vinyl for the first time ever! 'Cult of the Initiated,' (1997) 'Blood for the Gods,' (1999) and 'Slaughtering the Faithful' (2002) will all contain bonus tracks and other extras as well, such as new layouts and rare, archival band photos. The release dates are as follows:
Cult of Initiated – Due on May 14, 2021
Blood for the Gods – Due on June 11, 2021
Slaughtering the Faithful – Due on July 16, 2021
Founding member and guitarist Kelly Mclaughin comments: "About the reissues, there is so much to say – the albums sound amazing! They have all been remastered, and it's the best they have ever sounded. 'Cult' features completely new artwork, and will be a 25th-Anniversary release. Each reissue includes previously-unreleased bonus tracks, even the song order has been updated. All the reissues feature new layouts, rare and never-before seen band pics from early eras of the band. Some will be surprised to see our newly-revamped Pessimist logo, as well. Everything has been done to make these reissues something really cool and special for the fans, and absolutely the best they can be."
Stay tuned for more news about upcoming new album Keys To The Underworld!